Traveling With Kids – How Young is Too Young?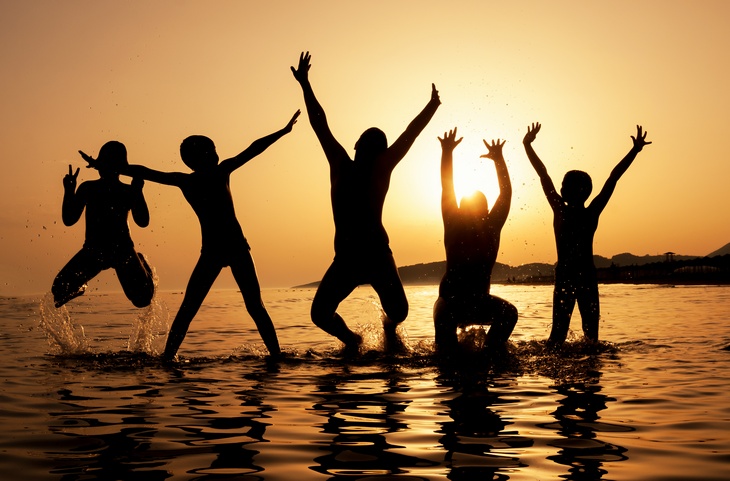 As a mother of three kids and enjoying a job where planes, trains, and automobiles are a daily part of life, I often get requests for tips on traveling with kids. Parents love to go in prepared and try and pave the path to a perfect trip with their family. A repeat question moms and dads ask about traveling with kids is – How young is too young?
The truth is, there are hundreds of different answers, because all kids are different. What works for your neighbor's 6-year-old, might not work for Sally's 6-year-old. Perhaps, the best way to figure out whether or not your children are ready for that big trip is to access your family…
Related: Airline Seating: Flying With Kids or Special Needs Adults
Travel Time
If your kids have been exposed to traveling early and often, they will be more likely to be road trip ready. However, that's not a guarantee. My son traveled like a dream from the time he was an infant to his current tweenage years. However, my second child, couldn't stand more than 20 minutes in the car until she goes into what I can only describe as "loud angry raptor" mode. Despite the same exposure, my darling girl wasn't cut out for long trips until she turned 6. Then, kid number three came along and has been a super-star and was Disney-ready by the time she was 2.
Memories Made
Some families err on the side of older ages for traveling with kids based on a solid point of memory. Why spend thousands of dollars on an experience the kids won't remember? It's a great point, but waiting for the perfect time can be tricky. My middle child has more memories of our Florida trip we took years ago than my oldest. Again, every kid is different. Lots of photos will help jog little one's memory, but remember what is meaningful to you may have been a blip to them. For example, when we fed some dolphins during out trip, I thought it would be the standout memory. Only one of my kids really remembers the experience, but all three remember building sandcastle on the first day of our trip.
Related: Flying With Children – How to Entertain Kids During Flight Layovers and Delays
Activities
Many parents often lament, "We drove 15 hours, spent thousands of dollars, and weeks planning the trip, but all they wanted to do was swim at the hotel pool!" Sometimes a simpler trip is best for a family getaway. Traveling with kids doesn't have to be a constant circus, so one question you need to ask your kids is, "What are your top 3 things you want to do on this trip?" They won't hold back, so make sure you listen. This question will be as to whether or not your child is ready, plus it will help you plan. Some kids need non-stop action. Some kids need a break. No one knows your kids like you do, so if you stop for a break during your typical daily routine, you'll need to stop while on your trip, too.