4 Road Trip Must-Haves to Beat Boredom: Kids' Favorite Things to Do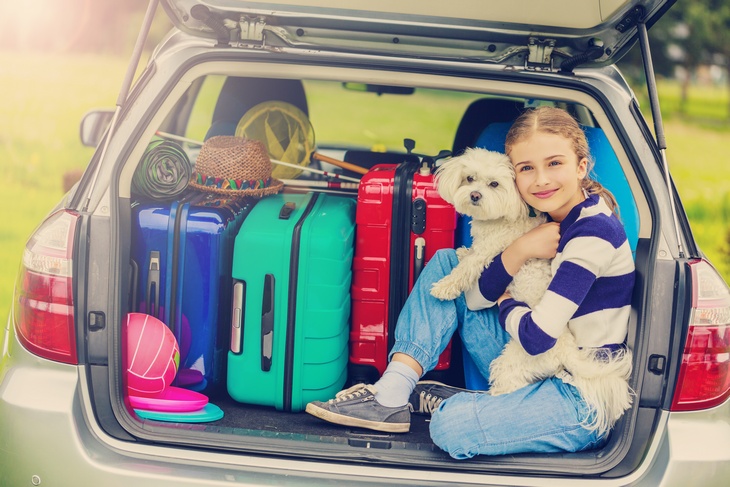 A road trip can be exciting until you hit hour two and their favorite movie has ended. Make sure you have these 5 road trip must-haves to beat boredom with kids' favorite things to do. These items will help stave off antsy travelers of all ages.
Bubbles
It's a classic and for good reason. Bubbles are great for just about any age. There is something about those shiny floating spheres that make you want to pop them. Bubbles are mercifully inexpensive. You can often find them at your local dollar store. Go for the smaller travel sizes to minimize mess.
Related: 30 Boredom Busting Road Trip Activities for Kids
Wikki Stix
These bendable, flexible, entertainment options are only limited by imagination! The wax-covered strands of yarn are mess-free and fun. Kids can create just about anything with these rebooted strands. They make a great addition for other toys your kids already have. You can easily create a swing for Barbie or a zip line for action figures.
Have A Ball
Save this toy for the trunk during rest stops and gas station fill ups. Typically, my kids want to occupy their time at the rest stops and petrol stations by purchasing expensive snacks. Curb hunger brought on by boredom with a quick game of soccer, kick ball, or catch. After everyone has used the restrooms, agree to meet in some safe open space for a quick 5 minute game. It will stretch out your legs, keep your kids (and you) active and moving before returning to the confinement of the car.
Related: Road Trips: 7 Ways To Survive The Journey With Extended Family
Window Clings
Window clings are like stickers that peel off without a mess. Create a world with plant, animal, and bug themed window clings. It can be removed and restuck as often as your kids like, plus it's easy, quiet, and clean fun.
Do you have toys, items, or things that on are your kids' must-have road trip entertainment list? Share your list in the comment section below.