5 Travel Movies to Spark Your Wanderlust – Netflix Travel Films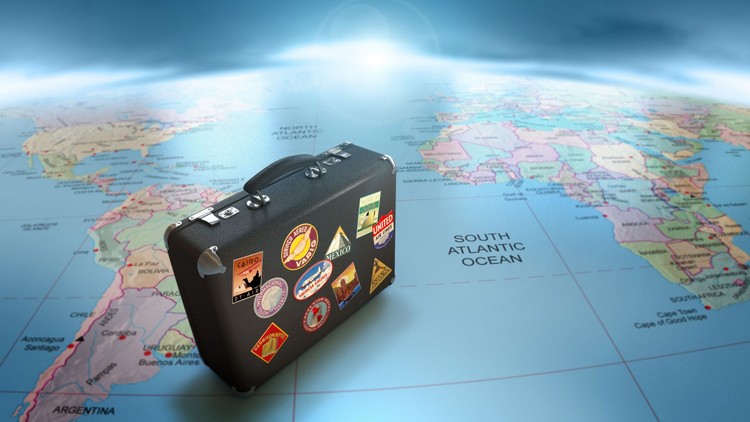 Nothing will inspire you to hit the road like a good movie. These 5 travel movies will spark your wanderlust as you binge watch Netflix travel films.
The Holiday
Jude Law anyone? The adorable Kate Winslet and the quirky Cameron Diaz swap houses during the Christmas season after their love lives derail. Winslet's character escapes a toxic relationship with a man toying with her heart in England to enjoy the California sun, while Cameron's can't-cry-character enjoys the quiet country setting across the pond. This concept will inspire you to finally step out of the hotel box and give services like Airbnb a try.
Back to the Future
It's time-traveling, but it's a must-see classic that I upheld to share with my children like it was a legal obligation. Of course, snickers over the lack of stellar cinematography will ensue, but this film always makes me want to hit the road. Indulge in a classic and join Marty as he and Doc get up to shenanigans after McFly's future is in jeopardy due to some accidental meddling.
The Aviator
A Leonard DiCaprio film that embraces old Hollywood glam features Gwen Stefani playing Jean Harlow. Aviation meets mental illness inspired by the life of Howard Hughes. With Martin Scorsese at the helm of the film, fortune falters into madness on a journey that will inspire an appreciation for flight.
180 Degrees South
It's a documentary, but before you skip it deeming another snoozefest, give it 10 minutes and you'll be hooked. A group of thrill-seeking surfers turned mountaineers pile on a boat to explore South America. The goal is to journey to Patagonia for an adventure.
The Way
More than likely, you haven't seen this flick. Martin Sheen plays Tom, an American doctor who travels to Spain to identify his son's body. The doctor's trip turns into pilgrimage to finish the adventure his son began. Sheen is joined by Yorick van Wageningen, Deborah Kara Unger, and James Nesbitt who play travelers with their own personal reasons for joining the journey. This flick will leave you feeling warm and appreciating friendships.