Disney World Changes: Summer Family Vacation Add-Ons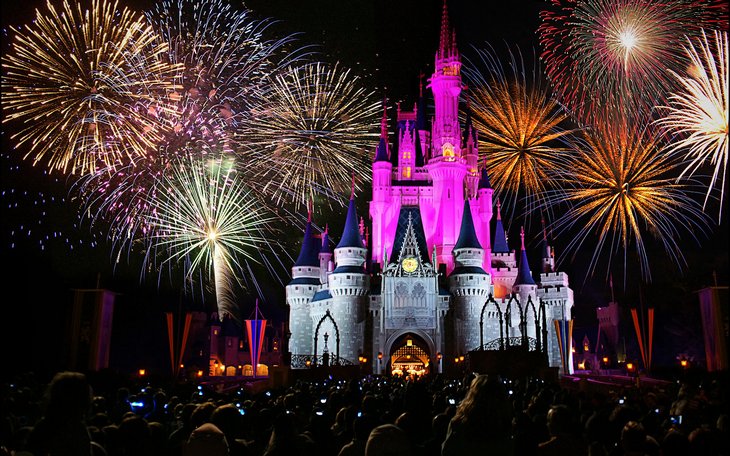 Now that summer is officially underway, trips to one of Florida's central attractions are hitting a peak. Thanks to the supply and demand, Disney World continues to step up the family vacation game with several changes to make guests' experience incredible.
Night Life
The Magical Kingdom, the onsite hotels, and just about every park in Disney World are getting a night life revival. Now that extended hours have kicked in, guests can enjoy several shows and dazzling displays.
Related: Disney Makes Major Upgrades to the FastPass Reservations System
At Disney's Animal Kingdom , the post-dusk extra hours take advantage of the dwindling daylight with lighting and digital projections that surprise guests with series of brief vignettes versus a crowd-inducing planned show. Guests can also enjoy a nighttime safari and watch a simulated savannah sunset while observing the nighttime habits of rhinos, lion, and even hyenas.
Shows
In addition to the nighttime displays, shows will be added to the in-park entertainment. Disney's Hollywood Studios launched Star Wars: A Galactic Spectacular. Chewbacca and Kylo Ren also have their time in the spotlight with a new stage show. Star Tours was also tweaked and refreshed focusing on the Jedi training experience.
Don't forget the Magical Kingdom. Frozen-favorites Anna and Elsa join Princess Tiana for a show that also sees Rapunzel and several other Disney staples. The Norwegian Princesses also have a Frozen Ever-After show in Epcot that had a nearly 5-hour wait at peak times.
Downtown Disney
Or should I say Disney Springs? Downtown Disney has gotten a major overhaul. The area devoted to shopping and dining with sprinkles of entertainment options is pretty much doubling in size. Food will be a highlight with food truck inspirations, chophouse favorites, and upscale eats. There will also be plenty of places to spend your souvenir money.
Related: The Worst Travel Advice Debunked – The Truth About Disney World Tips
Avatar
Aside from Star Wars and Frozen dominating attention, Pandora is still drawing tons of interest. The Avatar-inspired area coming to Disney's Animal Kingdom will be 12-acres of immersion into the world of Pandora. Guests can see construction taking shape in the park, but official details are still scarce. We do know that two rides, Flight of the Passage and The Na'Vi River Journey, will showcase the flight of the banshees and the journey through the bioluminescent forest.
What are you looking forward to when it comes to Disney's changes, new attractions, and offerings? Let us know your thoughts in the comment section below.