The Worst Travel Advice Debunked – The Truth About Disney World Tips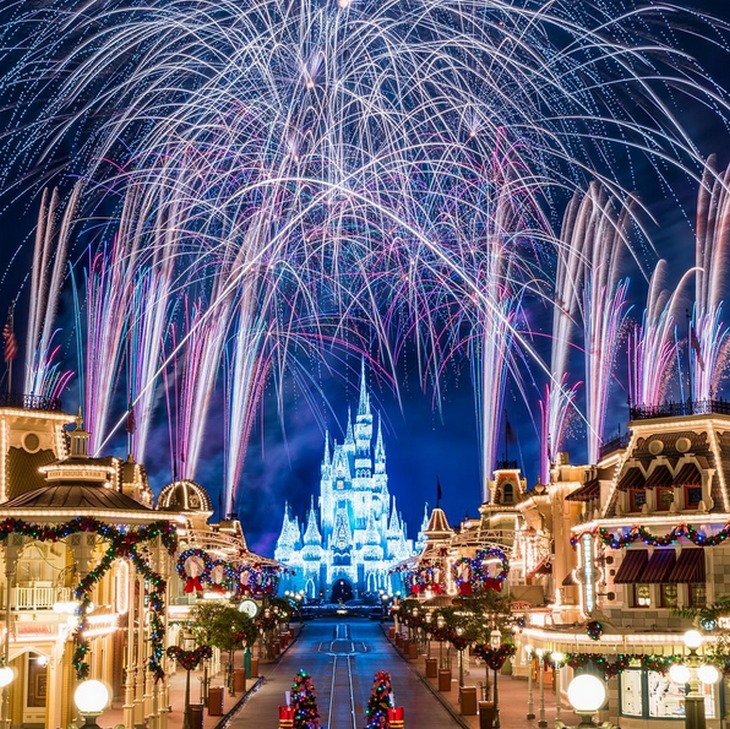 Over the course of my travels, I have been lucky enough to gather tons of experience, meet great people with tons of suggestions, secrets, and tips for making vacations extraordinary. However, there is some not-so-great suggestions out there, especially when it comes to Disney trips. I sifted through some the worst travel advice out there and debunked it, so you can get the the truth about Disney World tips.
Related: Disney World Hacks – Magic Kingdom Vacation Tips to Save Time and Money
Wing It
Worst Advice – Wing it! Going in with a strict itinerary and over-planning will ruin the experience.
Why It's Bad – Lets be real…Any trip requires some kind of effort, but some take more planning than others. A trip to Disney is one of those trips you must to put effort into. Going in without a plan will waste precious time, leave you in long lines you could have avoided, and have you spending more money than you need to. Do your research. After all, the average family trip cost to visit Disney is comparative to the amount you'd spend taking your family to Europe.
Parking
Worst Advice – Avoid paying for parking by taking shuttles to and from the free lots.
Why It's Bad – You'll find a slew of "secrets" about parking tips that save you money. While some might be true, there are several that will cost you something even bigger – time. Generally speaking, there are no direct shuttles from Downtown Disney to the parks. One specific "tip" I heard was to park at Disney Springs for free then take advantage of the free shuttles to get to the parks. DON'T be tempted. Not all shuttles visit every Disney Park and the practice can eat up your limited time. On heavier-attendance days, you can add over an hour to your travel time in waiting for stops, over-capacity shuttles, and fellow Disney guests getting on and off. Ask yourself if saving $20 in parking is worth delaying the hundreds you spent on the park experience.
Related: Disney 2016: Must-Try New Experiences
Tickets
Worst Advice – Never purchase tickets directly from Disney to save tons of money.
Why It's Bad – Finding reputable ticket broker can be tricky, but there are options out there. Under Cover Tourist is a great example, but there are a ton of scams out there. The truth of the discount Disney ticket secret is that multi-day park tickets are your best option for saving money. You can get the best deals by committing more time in the parks. As of this moment – there is no legitimate discounts on 1 day base tickets to Disney. However, there is a way to save 5% and we can thank Target for it. Target REDcard holders save 5% on every Target purchase – including gift cards. So, purchase a Disney gift card to cover the cost of the tickets and you'll save that 5%.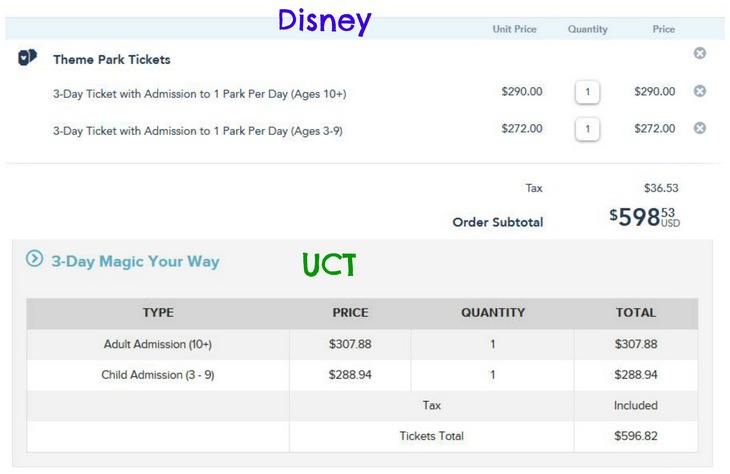 Even with outlets like UCT, you can end up paying more compared to purchasing directly through Disney with the Target Disney ticket discount loophole. For example, Disney currently offers a 3-day base ticket (no hopping or extras) for 1 adult and 1 child for a total of $598.53 – including taxes. UCT offers the exact same 3 day base ticket deal for $596.82 which saves you $1.71. BUT, the Target REDcard Disney gift card purchase will save you about $36. Simply purchase $600 worth of Disney gift cards to purchase your tickets, but pay only $564.
Have you taken any bad piece of advice when it comes to traveling? Let us know your experience in the comment section below.
Image Via Disney Instagram