Disney World Hacks – Magic Kingdom Vacation Tips to Save Time and Money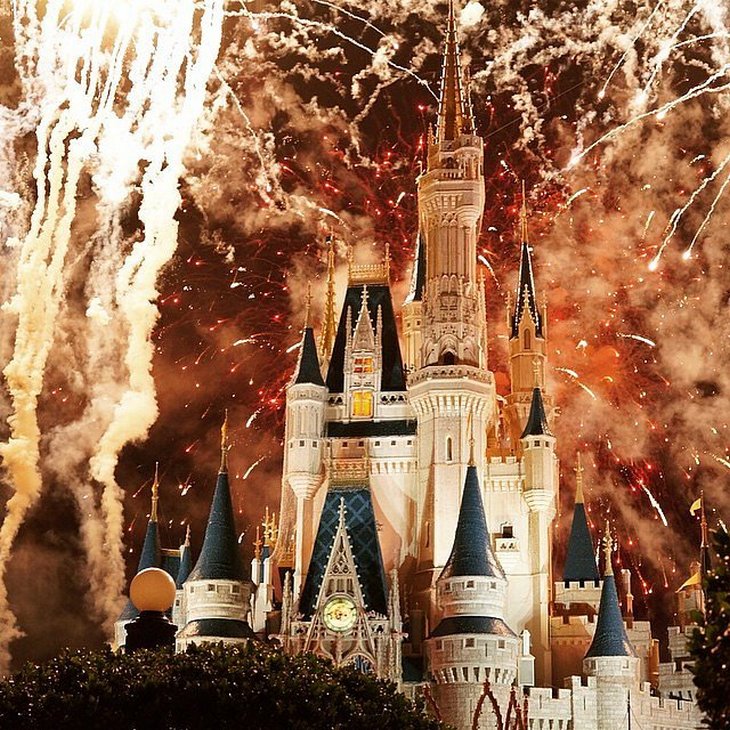 These Disney World hacks will give you awesome tips to saving money and time at Disney's Magic Kingdom in Orlando Florida. One of the more popular destinations for a family vacation is a trip to Disney.
The reality of a trip to Disney can be exhausting on your family and your bank account. The average Disney vacation can rival that of trip to Europe! So, everyone wants to save money and time for an adventure the entire family will remember for years to come.
Related: Disney 2016: Must-Try New Experiences
Dining
HACK – The best way to save money on food is usually to upgrade your hotel room to include a full kitchen or kitchenette.
The dining plan isn't always the best way to save money. Do the math and break it down to see if the plan would work for your specific situation. Perhaps you have a family of big eaters or light eaters. The dining plan has perks and drawbacks, but the best way to save money on food is usually to upgrade your hotel room. If you are near a grocery or have room to pack food, making meals at your hotel will save the most money. A $5 frozen pizza will cost at least twice that even at quick-service restaurants.
Eat at Odd Hours
HACK – Eat while people are riding rides or enjoying parade and visit attractions when people are eating.
Make your reservations during off-peak dining times. Have a brunch at 10:30, and you'll enjoy a quieter meal, less waiting, and full bellies during lunch that will then allow you to enjoy the less-crowded attractions while everyone is else trying to score a table during the noon meal rush.
Target Gift Cards
HACK – Save 5% on your Disney tickets, souvenirs, and food with a Target REDcard.
This is a hack we've shared before, but it bears repeating. Target REDcard holders save 5% on any purchase – that includes Disney gift cards that can buy your tickets, souvenirs, food, and more.
Check Your Disney Receipts
HACK – Save big with rare Disney coupons.
When you make purchases at Disney stores, make sure you check your receipts for valuable coupons. It's not uncommon to see promos for Disney restaurants near the bottom of your souvenir receipts.
Related: Disney Secrets – A Peek Behind the Magic
Car Rental
HACK – Rent a car on-site.
Airport rentals are expensive, generally speaking. Typically, you can save a ton of money by renting cars on-site at your Disney hotel. Take the free shuttle your hotel offers to get you from the airport to hotel, then rent your car.
Visit the Library
HACK – Search travel websites and free books at the library for complete breakdowns, park secrets, and insider info.
If you are looking for general information, tons of tips, attendance calendars, breakdowns on each hotel, and insider information, Tourist Meets Traveler is a great place to start. However, don't shell out cash on guide books. You can often find those pricey guides at the library for free.
FastPass+
HACK – Make FastPass reservations online for the afternoon hours.
You can make FastPass+ reservations 60 days before your trip. Make sure you get online and snap up the afternoon reservations. Lines typically see the longest waits after 1 pm, so save your precious passes for the later slots and get to the park early to enjoy naturally shorter waits.
Main Street Passage
HACK – The shops on Main Street are all interconnected.
If you need to get through Main Street quickly, go through the shops. It can be a big timer saver, especially when the sidewalk is packed with parade watchers. It can also keep you dry when the random rain showers show up.