Universal Orlando Skull Island: Reign of Kong Details, Plus Sapphire Falls Resort Deal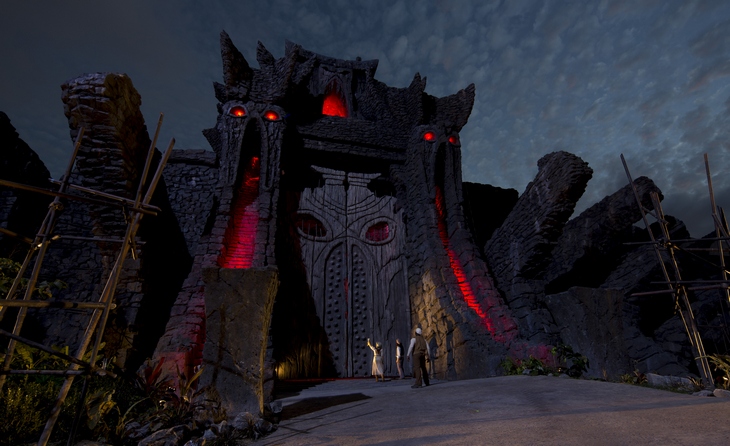 Universal Orlando is continuing to roll out some new major attractions, additions, and adventures. Universal Studios Orlando is the family vacation destination, and the resort isn't slowly down when it comes to pleasing park guests and creating an experience you'll never forget. After the massive success of The Wizarding World of Harry Potter, you can find a TON of our firsthand coverage by clicking here, Kong is returning with Skull Island: Reign of Kong.
Universal never fails when it comes to pioneering new experiences. The creative team works to bring guests to the forefront of technology with attractions that provide guests with something they've never seen or felt before. Think of Harry Potter's Forbidden Journey ride or the new Escape from Gringotts attraction that will wow everyone from the Potter enthusiast to the average Muggle.
Related: Skull Island: Reign of Kong – Universal Orlando Confirms Attraction Addition #ReignofKong
Skull Island: Reign of Kong won't fail to deliver on the jaw-dropping thrill factor. Last time we were at the theme park, I experienced the Christmas events that answered the question, "Where are you Christmas?" But, I also peeked at construction of the ride, which was still a secret. Now, we are finally getting the intriguing details!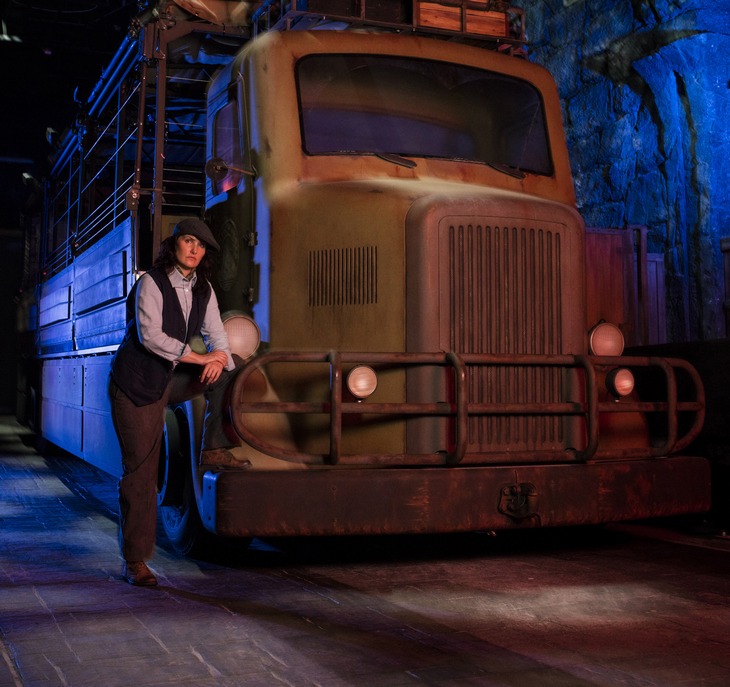 *The vehicles guests will ride in are 40-feet-long and designed to "take sharp turns and pull off complicated maneuvers." Plus, they are trackless!
Does that mean guests will get a heart-pounding thrill ride with lots of twists and turns? Probably!
*It will be one of the most immersive and realistic ride experiences on Earth – all within one of the most immersive and realistic theme park experiences ever created.
Again, Universal ups the attraction game with yet another new creation which will set the bar even higher.
*As guests board their expedition vehicle, they will meet one of the five guides who will be their driver – each with a distinct personality.
• Becky Callahan: The loose-cannon cowgirl who isn"t fazed by the dangers awaiting her on Skull Island.
• Will Denham: The fresh-faced, adventure-seeking younger cousin of famed movie director Carl Denham.
• Jinks Costanza: A hardened New York City ex-con who is wary of the island"s mysteries.
• Kalana: A mystical descendent of the natives who first settled on the island.
• Charles "Doc" Jordan: A PhD student in paleontology who took time off from his studies to explore the world.
It looks like fans will get different guide options with every ride, making each experience unique.
We can't wait to experience this new attraction at Universal Studios Orlando!
Related: Orlando Hotel Review: Universal's Cabana Bay Beach Resort
And don't forget about Universal Studios Orlando's new on-site hotel, Sapphire Falls Resort.
Sapphire Falls is due to open in just a few months. The resort joins Universal Orlando's lineup of on-site hotels – all created with Loews – giving guest a total of 5 choices for accommodation locations. Of course, a stay at Sapphire Falls will allow Universal Studios park visitors perks like early theme park admission, complimentary transportation to the theme parks, and early entry. Take note that the new Universal hotel is a "Preferred on-site hotel," which means it's a mid-range level comparable to Royal Pacific Resort. However, it appears guests won't be able to score the FREE Universal Express pass.
Just like with Universal's dedication to amazing food that is crafted by some of the most talented hands in the business, Sapphire Falls will have several unique dining experiences.
o Amatista Cookhouse: a Caribbean-inspired restaurant with an open exhibition kitchen and outdoor dining.
o Strong Water Tavern: a destination lobby lounge overlooking the hotel's towering waterfalls and offering a tapas-style menu.
o Drhum Club Kantine: a poolside bar and grill serving freshly-grilled fare and specialty cocktails.
o New Dutch Trading Co.: a quick-service marketplace.
If you book at least 4 nights by May 31, guests will get $150 hotel dining credit per room good at any of the 4 onsite eateries and room service!