J.K. Rowling Reveals Locations of Wizarding Schools Across the World – More Harry Potter Details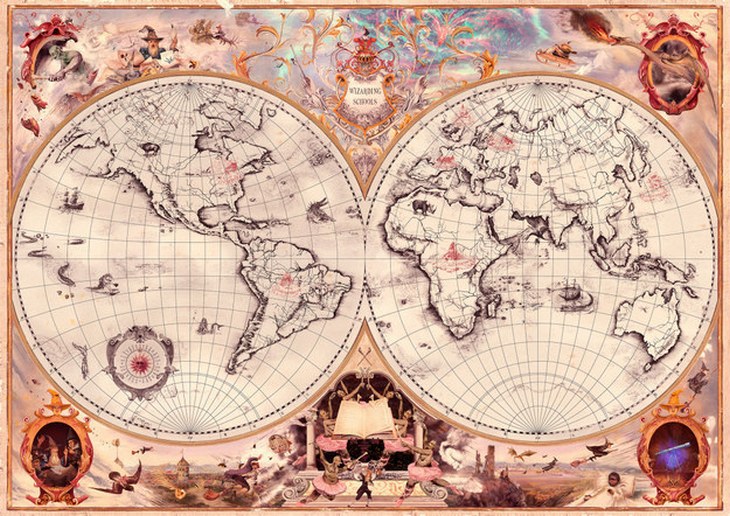 There is something truly magical about the appeal of Harry Potter. The story of the boy who lived has spread over the globe and J.K. Rowling delighted fans after reveal the locations of 3 other Wizarding schools across the world.
After giving her fan site, Pottermore, a makeover last year, Rowling has rolled out a series of small tidbits that revisit the wizarding world of Harry Potter. Details about the characters were shared in small teasing bites that shared what life was like for Harry after the downfall of Voldemort. 'Fantastic Beasts and Where to Find Them' was also turned into a movie that will no doubt enjoy success under the Potter banner. So, when Rowling revealed that that are a total of 11 wizarding schools in Harry's world, fans went justifiably nutty over every detail.
Related: Universal Studios Wizarding World of Harry Potter California to Open in April 2016
The author of Harry Potter gave some details about Mahoutokoro in Japan, Castelobruxo in Brazil, and Uagadou on the African continent…
Mahoutokoro – Students received magical robes that grow with them. In addition to the growth connection, the robes change color showing how much the student has learned.
Uagadou – It's the largest school open to the students of Africa. The school specializes in wandless magic, Astronomy, Alchemy, and Self-Transfiguration.
Castelobruxo – South American students attend this school hidden deep within the rainforest that appears to be ruin to Muggles. There, students excel at Herbology and Magizoology.
While no details were shared…yet…the school in America was also revealed! Witches and wizards in the United States attend Ilvermorny. Very little is confirmed but the general location was shown on a map placing the school on the east coast.
Related: Harry Potter Vacation – Attend School, Play Quidditch, and Duel
More details were also shared in regards to Beauxbatons Academy of Magic and the Durmstrang Institute fans will remember from 'Harry Potter and the Goblet of Fire.' Beauxbaton was confirmed to be "situated somewhere in the Pyrenees." Durmstrang's well-guarded secret location isn't revealed, but it was underlined to be located in northern Europe.
What do you think of the new details of Harry Potter? Are you surprised at any of the school locations? Let us know what you think in the comment section below.