Kate Middleton and Prince William's Trip to India – Duchess of Cambridge Comforts Wills #RoyalVisitIndia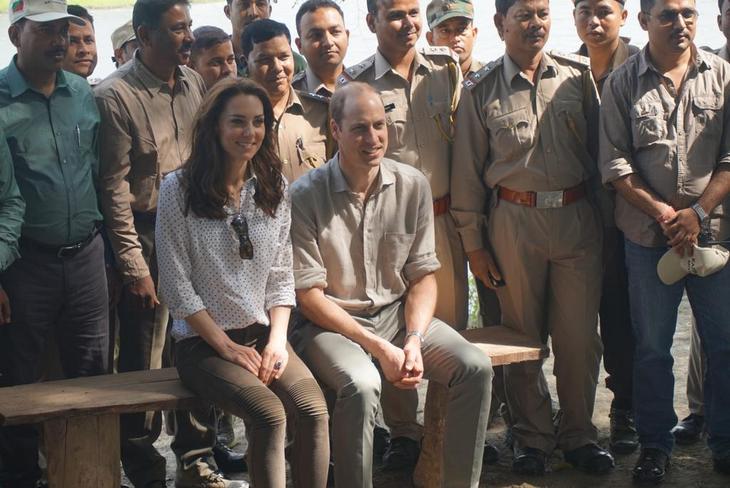 Kate Middleton and Prince William are currently enjoying a trip to India. The royal couple are finishing up their tour of India before making the journey to Bhutan, but the Duchess of Cambridge was seen comforting Wills as the two enjoyed a safari.
Related: Royal Retreat – Stay at Queen Elizabeth's Sandringham Estate and Be Neighbors of Kate and Prince William
The Duke and Duchess of Cambridge enjoyed quite an adventure in India. Kate and William's agenda included meeting the Prime Minister of India, Narenda Mod. During their 7 day trip, the royal couple also enjoyed a stop at the Gandhi Smiriti museum. There, Kate Middleton shed her shoes – as custom – and walked the grounds paying respect to Mahatma Gandhi.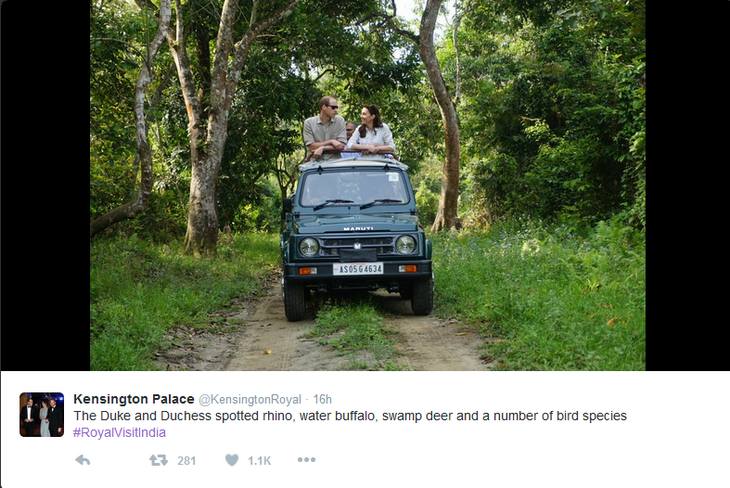 The Duke and Duchess also arrived in New Delhi after leaving Mumbai. Prince William and Kate Middleton made a stop at India Gate to see the 137 foot red sandstone structure that is the country's national war memorial. There Prince William left a card that read, "Never forgetting those who had paid the ultimate sacrifice for India."
The royal couple also laid a wreath at the Tomb of the Unknown Soldier. Unfortunately, Kate battled wardrobe malfunctions. The Duchess of Cambridge's white dress flew up in the wind, oddly reminiscent of Marilyn Monroe. However, Kate effortlessly moved on to celebrating the Queen's 90th birthday at the British High Commissioner's residence in New Delhi.
Related: Kate Middleton and Prince William's Favorite Vacation Spots and Hotels
Today, Kate Middleton and Prince William enjoyed a safari ride. The royal couple woke up bright and early to experience an open-air Jeep safari through Kaziranga National Park. As Kate and Wills pulled away, Middleton reportedly squeezed William's thigh and comforted him by saying, "We're all safe." This made the Duke and Duchess of Cambridge grin according to the UK's Mirror.
During their safari, the Duke and Duchess met with rangers at Bimoli Anti-Poaching Camp. There, Prince William enjoyed supporting a cause near to his heart. Kate was also delighted to see female rangers working to help protect the animals.
Images Via Kensington Palace Twitter