Kid-Friendly Chicago Restaurants With a Patio – Dine Alfresco Family Style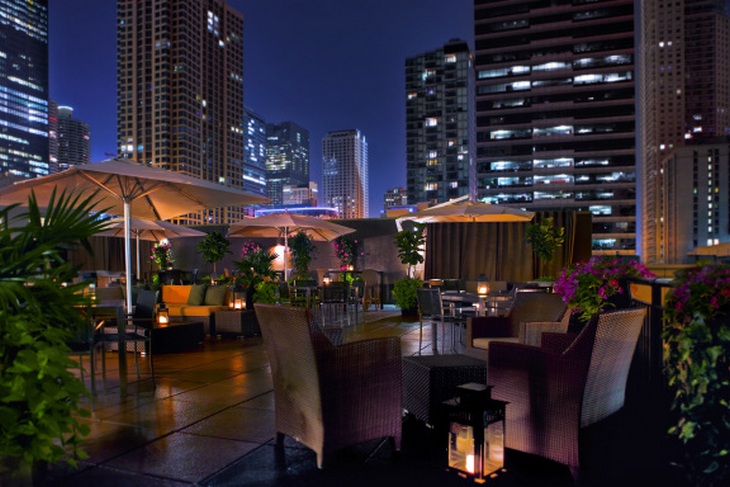 Chicago is full of hip clubs, historical points, amazing food, and tons of sports. These kid-friendly Chicago restaurants with a patio will make dining alfresco family style easier.
The Gwen
For those families exploring Chicago's Navy Pier, the Chicago Children's Museum, or the Chicago River, The Gwen is within walking distance. The views are amazing and packed with art.
Related: Good Eats in Chicago – Favorite Windy City Food for Tourists and Locals
Honey Butter Fried Chicken
Space is plentiful at this outdoor patio option. The restaurant offers The Honey Buddies Meal which was created just for kids and comes with chicken strips, pimento mac 'n cheese, honey butter, and a sticker sheet. The real draw will be the magnet wall where little ones can enjoy alphabet magnets.
Volo Restaurant and Wine Bar
You've got a baby…in a war bar!? It seems odd, but this bistro is perfect for outdoor dining that caters to those hunting for an upscale experience. It was even voted the Chicago's number 1 hidden patio spot, plus the eatery features private cabanas. Housemade gelato will treat everyone at the table and prices hover between $4-$12.
Park Grill
The quintessential point of Chicago combines a stunning outdoor view with shade and sunshine. The infamous Cloud Gate sculpture sits atop the restaurant featuring soup, salads, and sandwiches. It's the perfect lunch spot right in the Loop off Michigan Avenue. Make entire day of the park adventure with an outdoor dining experience before splashing in the Plensa fountains.
Related: Cheap Must-Try Eats, Drinks, and Entertainment In Chicago
CiNe
For a fun evening out under the stars, this taqueria housed in the old Hinsdale Theatre entertained Chicago in 1925. There is a special "para chicos" menu designed just for kids. For the adults – watermelon margaritas with city views best enjoyed at dusk.
El Cid
Mexican fare is just one of the draws to this sidewalk patio dining option that also offers space away from the city bustle in Chicago. You and your kids can feast on burritos, tacos, or quesadillas and enjoy live music in the backyard dining.