New Nickelodeon Universe Theme Park Coming to New Jersey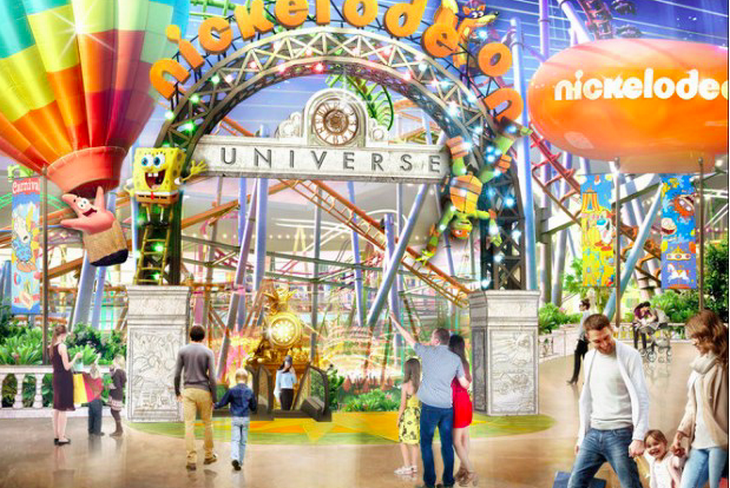 For those kids and kids-at-heart who love Spongebob and Rugrats, your theme park dreams have been answered. A new Nickelodeon Universe theme park is coming to New Jersey. Located in East Rutherford, the park will be part of the American Dream mall complex.
Related: The Most Kid Friendly Cruise Ships
In mid-2018, the giant complex will open complete with a theme park dedicated to the orange logo network and, of course, the green slime. The Universe dedicated to Nickelodeon will be the largest indoor theme park in the Western Hemisphere. Packed with attractions, old and new fans will be catered to . Plenty of rises, live shows, shopping venues, restaurants, and games will fill the 8.5 acres. New shows like Blaze and Monster Machines will be present along with classics like Teenage Mutant Ninja Turtles.
"We're looking forward to this next step in our partnership with Triple Five that will further expand our recreation portfolio with the brand-new Nickelodeon Universe at American Dream," said Sarah Levy, Chief Operating Officer, Viacom Kids and Family Group. "The Nickelodeon Universe at American Dream will give kids and families in the New York Metro area the opportunity to interact with their favorite characters like SpongeBob and the Turtles on a grand scale, through rides, attractions and Nick-themed party and event spaces."
Related: Rental Car – Insurance Myths and Facts
This new park sounds a lot like the location currently operating at the Mall of American, but bigger and better. That will likely mean ticket prices soaring above the M.O.A. park's average all-day pass of $34.99.
What do you think of the new Nickelodeon Universe coming to New Jersey? Will the larger park be something that you're family would love? Share your thoughts in the comment section below.