Tour Orvieto On The Roman Guy's Private Day Trip From Rome: A Living Museum To Enchant You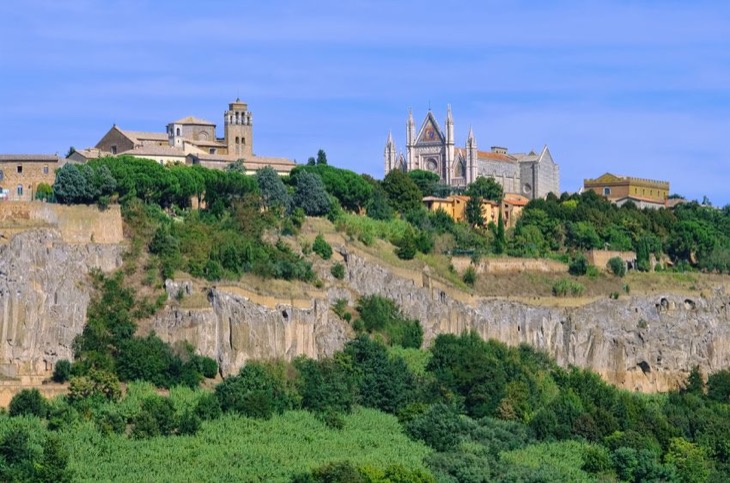 The key to a successful trip to Rome, Italy is planning ahead.  I'm all about spontaneity and "winging it" while on vacation, but once you arrive in the bustling foreign city – it all gets a bit overwhelming because there is so much to do and see.  If you want to truly enjoy your trip to Rome and ensure that you make some magical memories, I highly recommend booking a few guided tours. The Roman Guy is simply the best there is for a personal travel experience with small groups or independently – and I've tried them all so I know!
My husband and I recently returned from our trip to Rome, Italy.  It was not the first time that either of us has been there, however, I still feel like there is SO MUCH stuff that I have yet to see or explore.  So, when I was booking out trip I went to The Roman Guy's official website and began perusing what tours they had available that we had yet to experience and enjoy.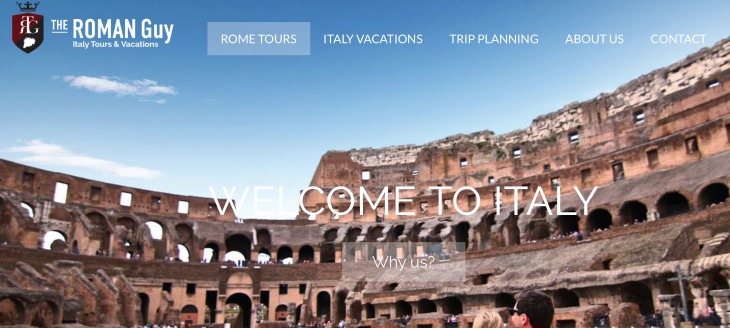 A lot of people want to save a few dollars, and opt not to hire a guide or take an organized tour, but I always find that the good ones are worth every penny.  There's something relaxing about not having to worry about transportation, getting lost, asking for directions in another language, or standing in crowded lines all day.  Plus, the guides from The Roman Guy are always so friendly, and they really know their stuff!  I always seem to learn new things from the guides that I never would have seen while flipping through brochures or heavy travel guides.
This trip my husband and I booked The Roman Guy's "Visit Umbria: Orvieto, Civita di Bagnoregio and Wine Tasting Day Trip from Rome." We were staying in Rome for a month, and I knew that this trip would be perfect because we got to "get away" for a day and head out to the beautiful Italian countryside.  The trip kicked off with our driver taking us to "The Dying City" of Civita di Bagnoregio and ended with a wine tasting at a local winery – however, my absolute favorite part of the tour was the middle section, Orvieto.
In the middle of the beautiful Italian countryside is a charming little city that most tourists never make it outside of Rome to see, Orvieto.  Orvieto, located on the border of Umbria and Lazio, dates all the way back to the Etruscan times (700 BC) and was eventually annexed to Rome and conquered by Julius Ceasar.  I'm a sucker for beautiful ancient Roman architecture, and Orvieto is packed full of it – in fact it is fair to say that Orvieto is a 'living museum.'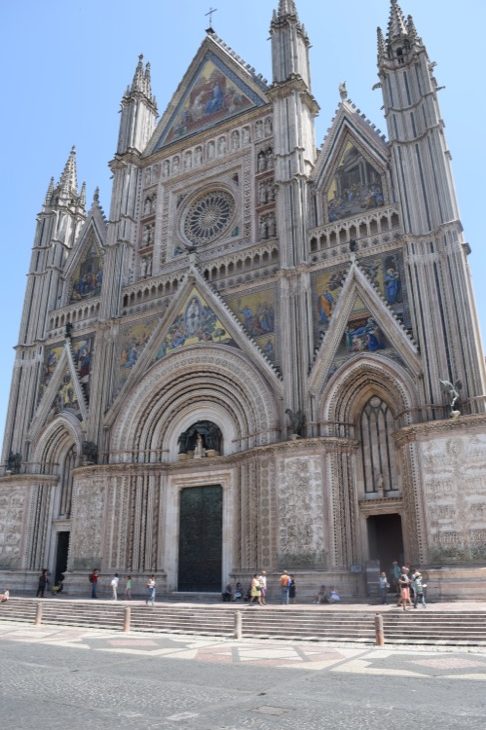 My husband and I were blown away by the magnificent Cathedral of Orvieto –  the massive landmark took over 300 years to build!  Regardless of your religious persuasion, if any, I can guarantee you that this cathedral will move you to feelings of amazement at what motivated people can accomplish. I'd have to say that in today's world such an imposing structure, covered in fine artistic beauty, could not be built at any cost.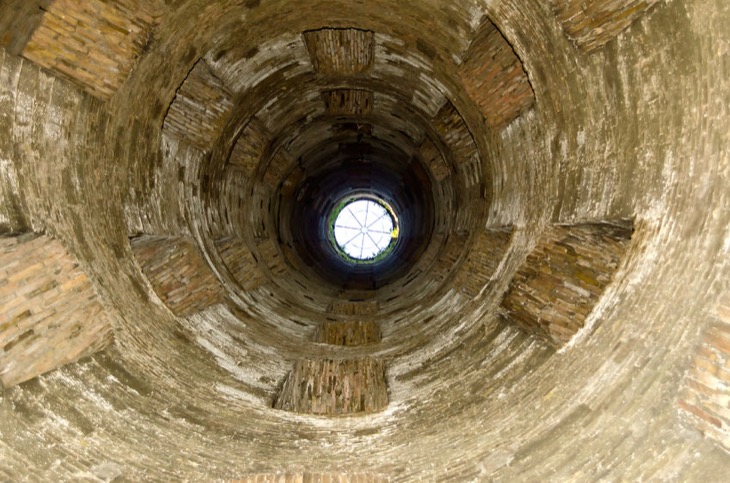 We left the Cathedral to get a peek at the amazing Italian architectural style which is in fact, the living town.  We also got to visit the famous St. Patrick's Well, which was built back in the 16th Century.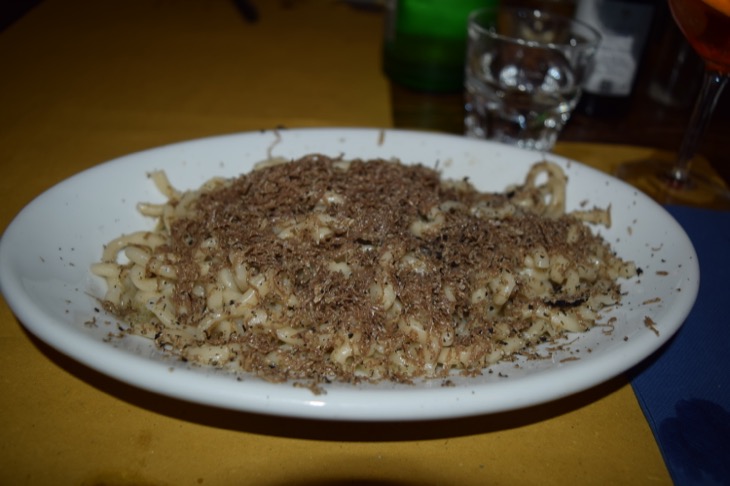 I am a total foodie, and when I'm traveling I love to immerse myself in the local cuisine, which is another reason I always selfishly book tours with The Roman Guy.  Their guides & drivers always know where the absolute best places to eat are, and they are usually places that aren't in any tourist guides or websites!
Furthermore, The Roman Guy always makes sure you have reservations at these pearls of culinary delight just when you need them. (Lunch is not included in the tour, but they will make reservations) We enjoyed a truly outstanding lunch in Orvieto choosing authentic local pasta garnished with native truffles.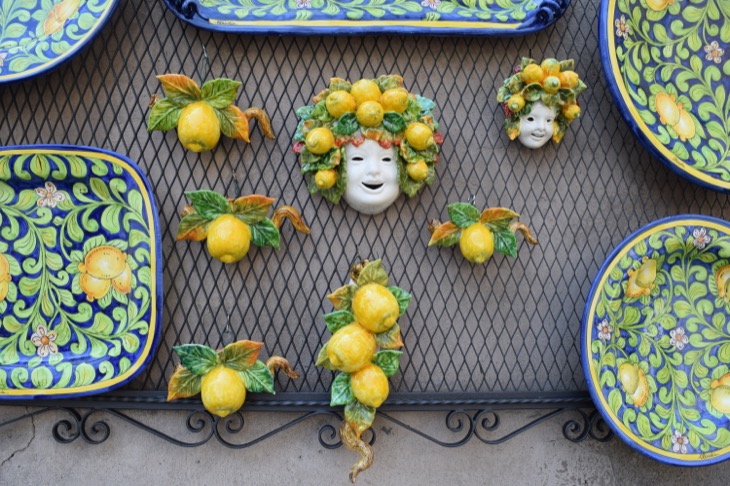 Afterwards, we hit up some of the local shops in Orvieto, and I took home some beautiful ceramics which decorate my home today.
Rome is a truly amazing city, my favorite in fact, but it is nice to head out to the mountains and quiet countryside and a more relaxed slower-paced atmosphere. My husband and I both felt so rejuvenated and reenergized after our day trip including Orvieto.
If you or anyone you know is planning a trip to Rome, Italy – you have to check out The Roman Guy's official website and the tours they offer.  The Orvieto day trip is just one of dozens, they also have guided tours of The Vatican, Pompeii, The Colosseum, Catacombs, Florence, Venice, and so much more – including amazing drinking and dining excursions around Rome!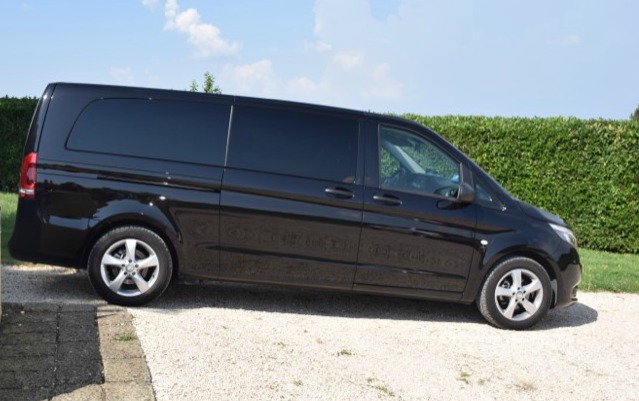 If you want a friendly face to help you navigate your way through the city, or sit in a cool comfortable luxury vehicle and be chauffeured about town to see all the best sites, a perfectly bilingual intelligent professional to show you where the greatest restaurants and shopping are, and make sure you don't waste hours standing in lines – then always avail yourself of The Roman Guy – when in Rome, it's the only way to go.
We make fine and frequent use of The Roman Guy as this incredible exclusive small tour company is without peer – it simply isn't possible to get as much out of any travel experience on one's own as it is with The Roman Guy. The Roman Guy never disappoints – and continues to exceed my high expectations again and again!
Disclaimer: Compensation was not provided for this post, The Roman Guy kindly provide the tour for review purposes. All opinion are my own.