Disney Increases Security With Finger Scanning System for Children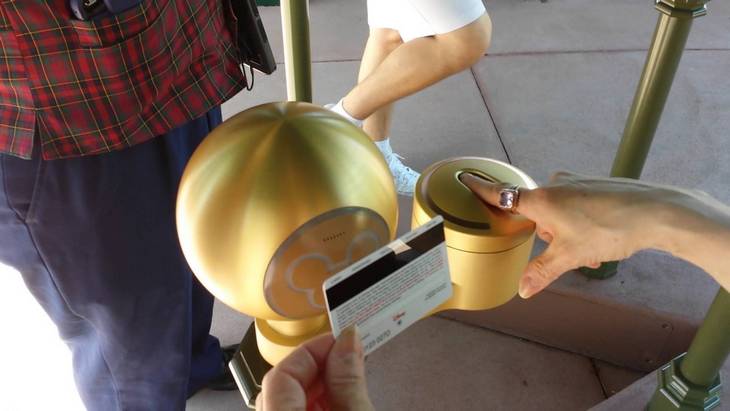 Disney has increased their security measures with a new finger scanning system for children. The rollout of the new security policy isn't necessarily for the well-being of kids – it's another measure to prevent ticket fraud. Expect your little ones to be asked for their prints at the gates of Walt Disney World's parks.
Related: Disney World Ends Main Street Electrical Parade October 2016
Children as young as 3 are now required to have their fingers scanned in conjunction with system. The policy actually began in late August, but the move was quiet. Some have qualms with the new scanning requirement, but parents who wish to refuse have their children's fingers scan can use their own in place of their kids'. Disney also insists that the prints expire and aren't stored in the system beyond the day the guest is in the park.
Reactions to the requirement of toddlers submitting their finger prints are mixed. Some don't mind the measure to stop scalpers while others find the new policy unreasonable, while others are wary of the biometric data collection despite Disney's insistence data is not stored.
Related: Disney World Changes: Summer Family Vacation Add-Ons
Ticket sharing and fraud has been an issue for most theme parks, and Disney is upping the game to prevent the problem. One might think of it this way, with ticket fraud and sharing, companies will likely recoup the losses with higher ticket prices. So, if you're not comfortable sharing your children's fingerprints, take advantage of the alternative and scan your own on their behalf.
What do you think of Disney's new fingerprint scanning policy for children? Share your thoughts in the comment section below.