SeaWorld Orlando Cashes in With Pokemon Go Event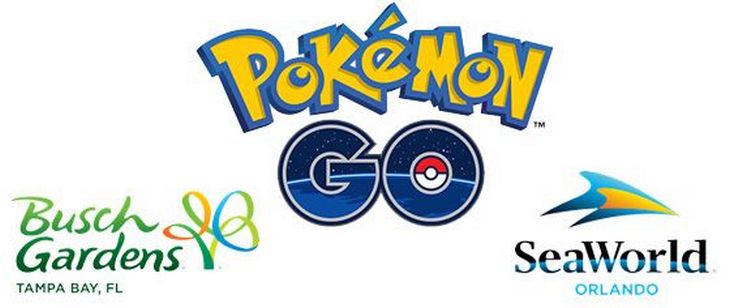 While the world puts away Candy Crush to obsess over Pokemon Go, SeaWorld Orlando is cashing in on the hot trend with a Pokemon Go event. Grab your smartphones and visit the aquatic wonderland for some added fun to your park visit.
Related: SeaWorld Ends Orca Shows – Killer Whales Retire From Shows But Not The Parks
As one who mistakenly asked, "What is Pokemon Go?" I will tell you, the game is played by passionate people. The game is an augmented reality version of the franchise that uses smartphone technology and GPR for users to "catch" the Pokemon creatures. Gamers can find these elusive beasts across the world. While the appeal is lost me, I appreciate the interactive feature that encourages users of all ages to get, get outside, and explore.
SeaWorld quickly jumped on the phenomenon and hosted an event that let users explore the park and enjoy the game. Pass holders were granted early access to SeaWorld during the event period. Around 50 Pokestops were created throughout the park and dozens of lure modules were created. The real draw was rare Pokemon available to Pokemon Go players.
Related: SeaWorld Orlando Is Florida's Premier Marine Adventure Park
Theme parks are perfect for the game. Players quickly noticed that Pokemon creatures tend to be in crowded locations. A busy theme park like SeaWorld is a prime place to hunt for the unique creatures. Plus, it keeps users in a controlled and safe area. There have been several reports of Pokemon gamers using the game while driving and causing accidents. One user crashed his car into a tree thanks to the distraction, while another player collided with a cop car while hunting for creatures. In addition to the crashes, trespassing has been another issue. Hosting an in-park event pretty much eliminates both issues.
What do you think of the new Pokemon Go trend? Have you tried out the new game? Share your experience in the comment section below.