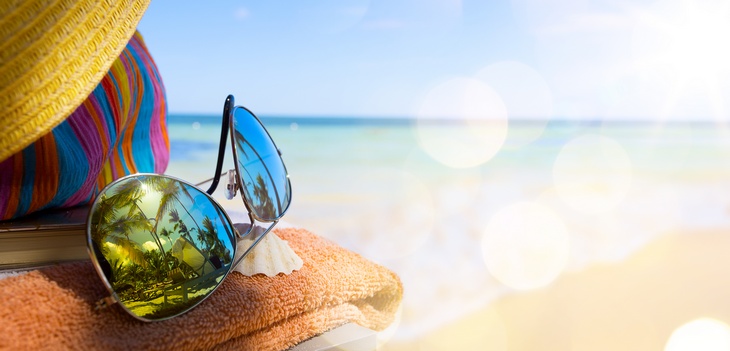 Everyone loves life hacks, but these travel hacks for 2016 will make your family vacations, solo adventures, and business trips easier.
Pack a Present for the Staff
As more airlines embrace the a la carte trend in flying, get ready to sacrifice those complimentary bags of peanuts and pretzels. However, bringing a small token of appreciation, like a nice bag of Godiva chocolate, and your chances of being shown some appreciation in return skyrockets. The first time my 3 kids and I flew together, I brought two bags of chocolate as a preemptive apology bribe for any naughty behavior my kids would put the staff through. Suddenly, my kids were getting freebies like plane wing pins, soda, and earphones. It might not work every time, but it never hurts to show a little kindness to the staff!
Related: Weight Loss Hacks for Traveling
Pack Smarter
With baggage fees continually rising, make sure you are packing smarter. Pack 3 tops for every bottom. You'll have 3 different outfits and half the space-hogging clothing.
Put a dryer sheet in your suitcase to keep your clothes smelling fresh.
Thread necklaces through straws to avoid a tangled mess of jewelry.
Always roll clothes instead of folding. It will be easier to organize and take up less space.
Seat Check
Research your airplane seat before you book it. Most sites are referring to a system that lets you pick your seat (basically so they can charge you or the privilege). Make the most of "privilege" by doing a bit of research. Avoid the very back of the plane if you know you'll be in a hurry and stay away from the seats near the bathrooms if you are looking for some peace. The emergency row typically offers more leg space, but often comes with a bigger price tag, so look before you book. Try and snag a bulkhead seat for extra space, but be wary as baby-friendly bulkheads run the risk of a noisy flight.
Stay Healthy
A few days before your flight, take extra vitamin C and load up on B-complex vitamins to boost your immune system. Fill your belly with lean proteins, water-packed produce like citrus fruits, and whole grain carbs like toast. Avoid salty snacks and pack an empty water bottle to fill up after you have made it through security so you can stay hydrated.
Pet Travel
Airlines are becoming slightly more pet-friendly, but take precautions. Only fly at night in the summer with your pet to avoid hot temps and during the day in the winter to prevent a frigid flight. Fly direct and reconfirm your pet's space 36 hours before your flight.
Related: Hotel Hacks – Tips for Booking and Room Tricks
Book a Cheap Flight
The most expensive days to fly are typically Fridays and Sundays. Avoid departing or returning on those pricey days and lean towards travel on a Tuesday, Wednesday, or Saturday. Book on a Sunday or Tuesday for the best prices around 3 p.m. EST; airlines usually release new sales on these days.
What are your favorite travel hacks? Please share your vacation tips in the comment section below!