Universal Orlando Launching New Jimmy Fallon 'Tonight Show' Attraction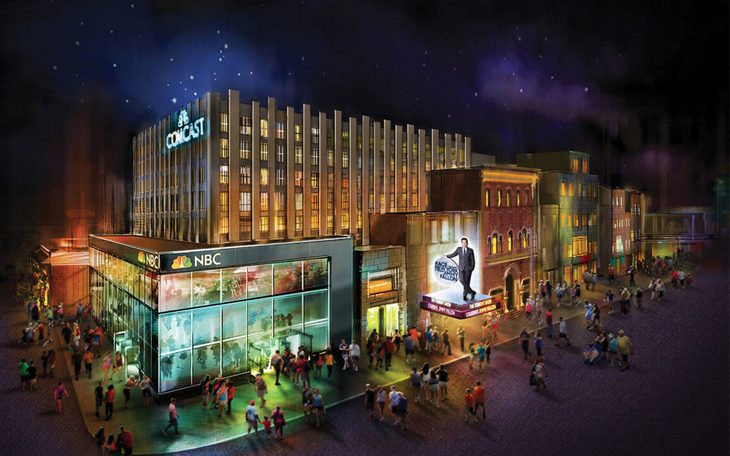 Universal Orlando is continuing its unstoppable growth. After unveiling a new onsite hotel and creating the new King Kong ride, the hot vacation spot is launching a new Jimmy Fallon 'Tonight Show' attraction. Park guests will enjoy the ride as early as next spring!
Related: Universal Orlando Wizarding World of Harry Potter Creating New Interactive Ride?
Brand New Concept
The latest attraction to the ultimate vacation destination will be a brand new concept. The Jimmy Fallon ride will be the "world's first-ever flying theater." Just over 70 guests will become audience members who are on a race against the former SNL star through New York's major landmarks. The attraction has been aptly named "Race Through New York Starring Jimmy Fallon."
Jimmy's barbershop quartet, the Ragtime Gals, will be a feature in the ride along with Hashtag the Panda. Of course, Jimmy's trademark "Thank You Notes" will make the attraction interactive.
New York landmarks will be another key feature in the attraction. The Statue of Liberty and the Empire State Building are just two of the icons riders will see. Studio 6B will also be recreated for fans of the show to enjoy.
All The Details
Related: 3 Things to Splurge on at Universal Studios in Orlando – Make #UniversalMoments
The full rundown promises, "After a briefing in the Studio 6B Lobby, you'll board the world's first-ever flying theater, which seats up to 72 audience members, for a rousing race alongside Jimmy Fallon through the greatest city in the world, New York.
From 30 Rock out into the streets (and the skies!) of The Big Apple, you and your fellow studio audience members will zoom past iconic New York City landmarks in an action-packed race with plenty of twists and turns along the way.
Be sure to keep an eye out for cameos from familiar characters like Sara from 'Ew,' Jimmy in 'Tight Pants,' and 'Tonight Show' announcer Steve Higgins. All the sweet sounds of New York will come to life with the help of the Grammy award-winning band, The Roots, the musical masterminds behind the original attraction score."
What do you think of Universal Orlando's ambitious new Jimmy Fallon attraction? Let us know your thoughts in the comment section below.