Hotel Room Service – Is It Worth the Splurge?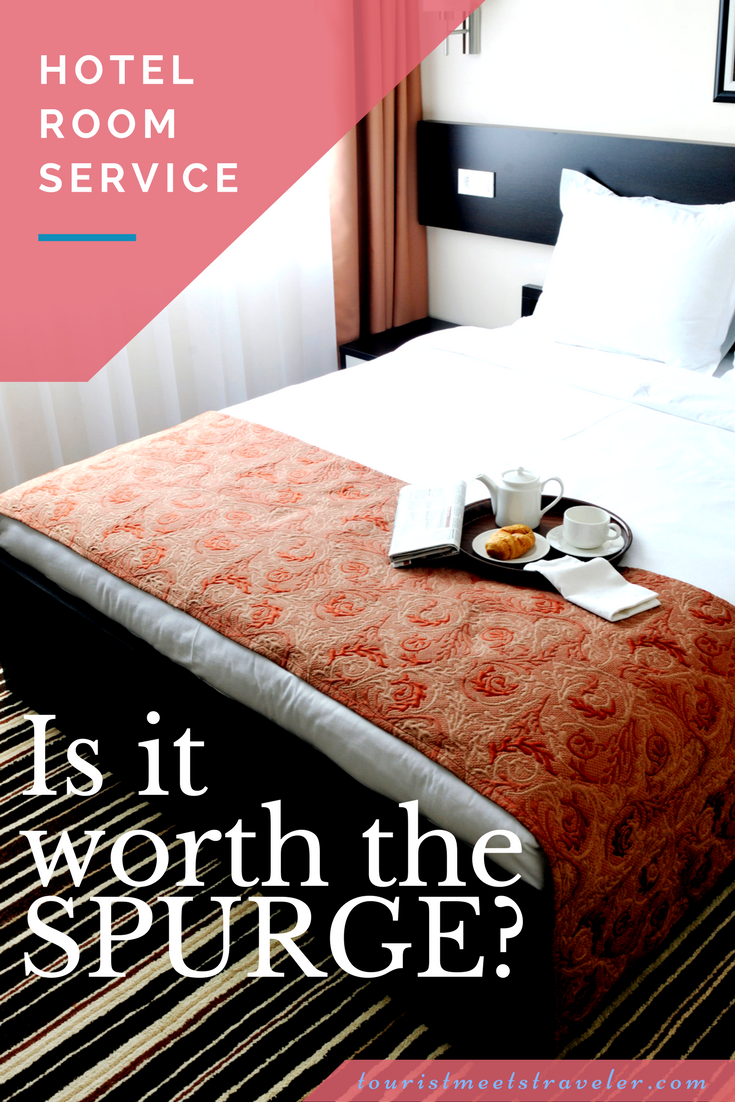 There is something about staying in hotel and ordering an array of fabulous food to be delivered to your door. But is hotel room service worth the splurge? More often than not, the answer is no.
The Charges
If you compare room service menu prices to the hotel's restaurant prices, you might be surprised to discover that exact same sandwich you want delivered to your room is cheaper in the restaurant. Generally speaking, the prices on the hotel room service menu are more expensive than the exact same dishes served in the restaurant.
On top of the higher prices, you'll often have an array of service charges or add-on fees to your hotel room service bill. Don't be surprised to see gratuity added into your bill, too. Then, the employee who actually brings you the meal typically expects to get a tip on top of what you're already charged.
Freshness Debate
Room service food is often prepped for a quick delivery. In addition to pre-prepared food, it's often made in a separate kitchen or area made especially for room service. It's also not uncommon for dishes to be tweaked to accommodate the prepped food. So, instead of fresh chicken, you may get a processed chicken roll.
If you need or desire alterations to menu items, room service might not be able to accommodate them. That means the dishes are already prepared and there's no going back. More upscale hotels will be more likely to accommodate alterations to the dish, but be wary of those who won't.
Not all room service is littered with downsides. You can also find some unique and amazing dishes out there. So, ask some questions if you're wary. Your experience can still be an amazing culinary adventure.
Share your thoughts in the Comments section below, on our Facebook Page,  Follow Our Twitter Account or Head Over To Our Pinterest Page!