Three Of The Best New Cruise Ships To Try in 2017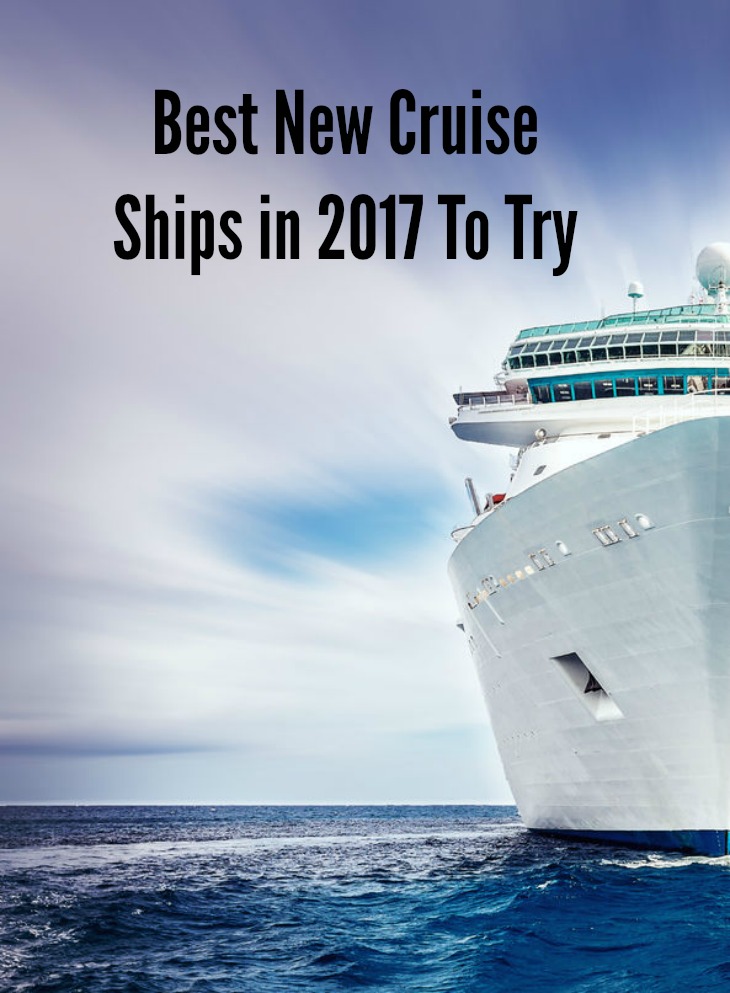 If you're looking to indulge in an exciting, novel cruise adventure in 2017, you're in luck! Three premier cruise lines are set to launch distinctive ships with eager explorers, family's traveling together, and travelers desiring an unparalleled pampering experience, in mind.
Viking Sky and Viking Sun
On Viking cruise line the journey absolutely matters, but it's really all about the destination! Viking will introduce two new liners in 2017, Viking Sky and Viking Sun.
The 10-deck Viking Sky sets sail in February and Viking Sun launches in November. Each cruise ship carries 930 passengers, and boasts increased overnighters in significant ports, mirroring the function of sister ships, Viking Star and Viking Sea.
If your primary aim is spending time ashore, but you still want the amenities that let you know you're on an exceptional excursion, a Viking cruise is for you.
Viking's Sky and Sun liners don't offer floor shows nor casinos, but on both you will constantly feel the pleasures of being at sea. Each has an indoor/outdoor Aquavit Terrace dining room and lounges with panoramic observation spaces.
Once onboard be sure to take advantage of the Nordic-influenced spa, complete with a Finnish sauna and snow room! Each elegantly appointed stateroom on the Viking Sky and Viking Sun has its own photo-friendly veranda.
Norwegian Joy
In 2017 Norwegian Cruise line will introduce the 4,000 passenger Norwegian Joy. The ship launches during summer season and caters to Chinese vacationers.
Norwegian's newest ocean liner sets itself apart with activities exclusive to Norwegian Joy. These include high-tech gaming, open-air laser tag, and a two-level electric car raceway.
If high-end pampering is what you desire, Norwegian Joy does not disappoint. In certain areas, travelers can check into an ultra-luxe zone complete with a dedicated concierge, butler service, and a private restaurant.
Asian dining fare is heavily featured, although the aptly named American Diner caters to those with a hankering for comfort food.
Norwegian Joy does not offer single cabins; instead there are family friendly suites, some with connecting doors.
National Geographic Quest
If exploration and intimacy are what you're looking for, National Geographic Quest, from Lindblad Expeditions, is your cup of tea! Set to launch in June 2017, the ship carries just 100 passengers.
Nature and wildlife viewing is augmented by 24 sea kayaks, individual paddle boards, and both warm and cold water diving gear.
The new liner has a state of the art audio-visual system, specialized equipment for recording animal encounters, and spa and fitness rooms.
Of the 50 cabins on National Geographic Quest, almost half feature balconies.
What are you waiting for? With so many new and unique cruise offerings in 2017, there's never been a better time to book the cruise of your dreams!
Share your thoughts in the Comments section below, on our Facebook Page,  Follow Our Twitter Account or Head Over To Our Pinterest Page!