Restaurant Review: Cracker Barrel Brings "Down Home Cooking" To Hungry Travelers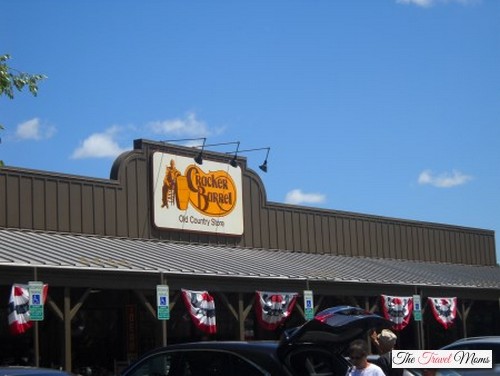 My family and I recently drove two thousand miles across the United States and this not the first time we've done that, but each time we are thankful for the Cracker Barrel Old Country Store and Restaurants, they always have delicious home cooked meal waiting for us.
Whether you stop by for breakfast, lunch or dinner, you won't be disappointed with the down home country food they have to offer.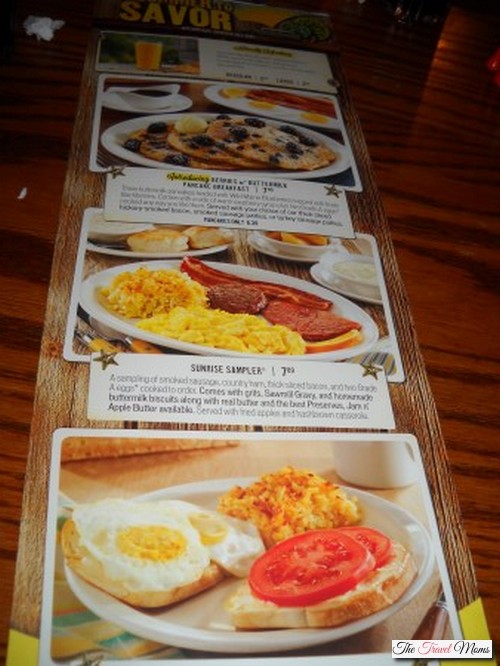 When you drive up to a Cracker Barrel there are charming rocking chairs outside that you can sit in while you wait to go inside, or if there is one that you really like, you can buy it and take it home with you.  A game of checkers can also be had on the front porch; there is plenty of wholesome family fun for everyone at this restaurant.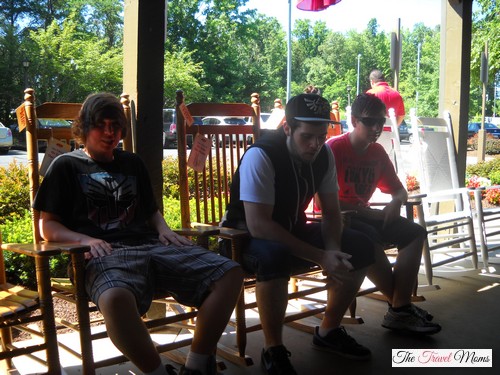 Once you head inside, you have to pass through the country store that holds lots of country goods, collectibles, stuffed animals, CD's, crafts, clothes, toys and the best selection of candy with all your favorites going back through the years to the 1960's.
 They have 530 locations in 41 states and that is another thing I love about Cracker Barrel; no matter where you are on the road, you can always guarantee that one will be coming up soon.
Breakfast is served all day and that is what I decided to have the last time I was there; the delicious blueberry pancakes.  Just looking at the photo makes me want to go back now for more 🙂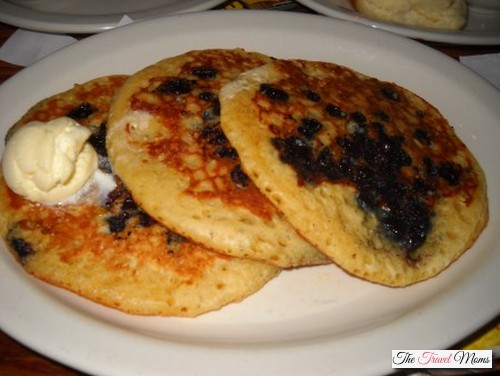 The menu is reasonably priced, no matter what time of day it is and while you wait for your food, enjoy the famous Peg Game that can be found on every table with your family – you can even buy them in the country store, we did and it kept the boys interested for hours on the road.
 If you are looking for that
"no place like home"
feel when you are traveling, don't forget to stop by a Cracker Barrel, you won't be disappointed.  to find out more about Cracker Barrel restaurants head over to their website, [
CLICK HERE
]