Find The Best Éclair in Paris: Review of L'Éclair de Génie – French Pastry Excellence!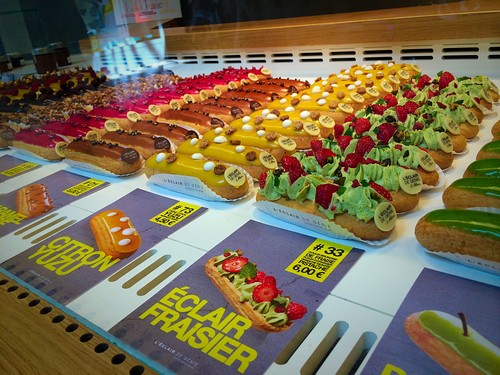 It was a murky day in Paris when I stumbled upon my first éclair in the city of light. It was a June afternoon and my umbrella was really taking a hit. With the pouring rain and gusts of wind, I needed shelter quick. There in the 5th Arrondissment was a bread aroma-filled storefront called Eric Kayser that I was relieved to find.
My lunch order included a sandwich and an éclair. Although I was far more excited for the meaty goodness of the baguette sandwich, the éclair turned out to be the highlight of the meal. I came to Paris for the croissants, baguettes, and macarons, éclairs were more of an afterthought. In California, éclairs come in the size of a maple donut, typically topped with a chocolate glaze and filled with a yellow pastry cream. What I had in front of me was a modestly-sized pastry, both more slender and shorter than what I was used to but consistent with the chocolate glaze I know and love. One bite into this cylinder-shaped dessert and I was convinced. The pastry itself was light and the filling was surprisingly not a pastry cream but a chocolate mousse—an excellent combination.
After my experience at Eric Kayser, I had entered into a love affair with éclairs, but it wasn't until I discovered L'Éclair de Génie did I realize that Paris had ruined éclairs for me for good. One morning before heading out on my exploration of Paris, I decided to drop by the Passy Plaza for a bite. One escalator ride down and around the corner is where I found a small dessert stand labeled L'Éclair de Génie by Christophe Adam.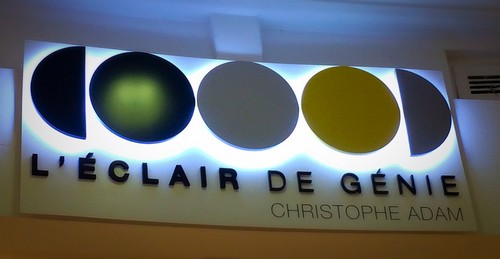 On display was a beautiful array of éclairs, each with their own vibrant color, lovely toppings, and unique flavor. Strawberry-pistachio, chocolate praline, raspberry passion, and more, they were all tempting. Per the worker's suggestion, I opted for one salted caramel éclair and another vanilla pecan. Both éclairs were unbelievable, perhaps some of the best things I've ever eaten. Again, the pastry was soft and light and the fillings were creamy, rich, and smooth.
Now back to the daily grind in the states, I daydream about those eclairs. Within the list of the many incredible things I ate while in Paris, the éclairs from L'Éclair de Génie were among some of the top contenders. They were meticulously constructed, beautifully presented, and tasted heavenly.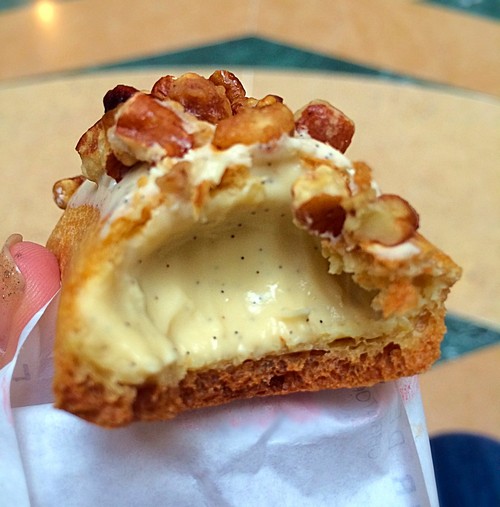 In addition to the store in the Passy Plaza, L'Éclair de Génie also has a location in the 4th Arrondissement. Be sure to stop by the next time you're in Paris for some of the best desserts in town. While not the cheapest of pastries, I assure you that they will not let you down!