The New Puffs Softpack: Easy to Use Environmentally Friendly Container – Wonderful Tissues for Home, Car and Travel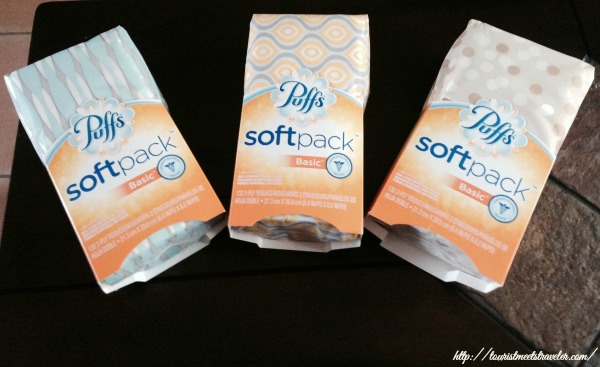 Carrying tissues used to be the bane of my existence before the introduction of the Puffs Softpack. With a new packaging design to ensure convenience and easy portability, the new Puffs Softpack ensures that you'll get the softest Puffs Basic tissues without having to worry about the cardboard napkin boxes getting crushed or ripped by your negligence. I mean, carrying tissues with you is all good and well, but that easy-to-rip cardboard isn't exactly ideal for traveling, is it?
For one thing, most of us aren't particularly worried about damaging tissues or napkins when we're traveling somewhere, especially not when we're more worried about our laptops, cellphones, wallets, etc. Either they get crushed underneath our books, or they get stained from the juice container, or they rip thanks to our keys. Really, it's just annoying – and even though it's not particularly expensive to buy these cardboard boxes, it gets extremely inconvenient when you're in the middle of a trip or journey and then realize you need to blow your nose but can't. And then, you have to resort to wiping your nose on your sleeve and ruining your shirt… clearly, you guys can see that I've put a lot of thought into this, and it's unfortunately because I have too much experience with ruining my tissue packs.
But alas, that's where Puffs SoftPack comes into play. You might be asking, where would Puffs Softpack fit in my life? Um, it fits in your life where and when you need it most! Seriously, it's totally going to become your new best travel buddy, trust me. The softbox has pretty much replaced all my cardboard napkin boxes, especially during travel. Every time I used to go on a road trip, the cardboard boxes would get ripped, squashed, and basically pulverized by the end of the trip. Napkin boxes are probably one of my biggest must-haves during road trips, but it would always be such a pain to use the regular boxes. For one thing, they don't fit anywhere so we usually to have to put them in the back or underneath the seat, and those are not at all convenient to access. But the softpack fits easily into either your drink holder or underneath the dashboard, making it easy to access and giving it little chance of being crushed underneath your luggage, your feet, or something else.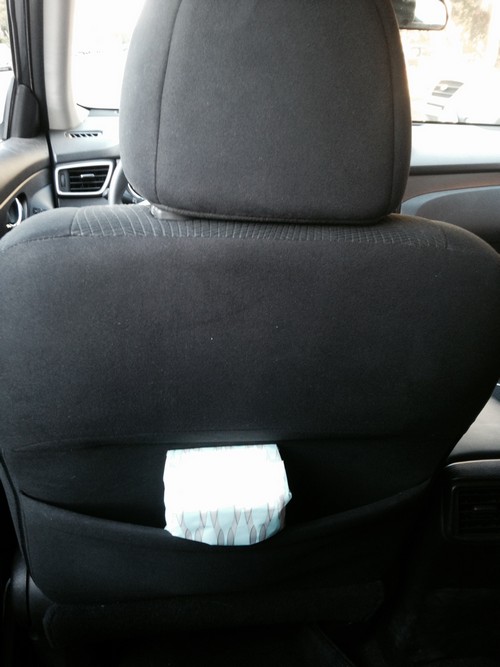 Plus, they're also incredibly convenient to carry with you when you're flying. I mean, we can't exactly take along a cardboard tissue box every time we fly, right? In addition to being unsightly, it's inconvenient and gets ruined fairly easily. But with the Puffs Softpack, the packaging allows you to push it into any space, no matter how tight or cramped, and not have to worry about the box getting destroyed. Plus, carrying a small tissue pack looks infinitely better than carrying around a large cardboard tissue box on a flight. I've done it before, and don't recommend it – I've certainly gotten my share of weird stares from people who think that I just have major germphobia [which I do, but that's a whole different story].
Anyway, the point of this review is to explain that not only does the new Puffs Softpack hold up infinitely better than a regular tissue box, but it's easier to use and more convenient for travel. Plus, there's a full-sized amount of Puffs Basic tissues in the softbox, so you won't have to settle on reducing your daily tissue usage. I've started using these packs around a month ago, and I seriously do not know what I did without them. I am never, ever going back to boxes again. The flexibility of this new package is great, the look is great, the feel is great, and best of all, it's not like I'm sacrificing anything for the added convenience.
Now, if there's just two things I could wish for, they would be that Puffs needs to keep more of these in stock [they get sold out faster than you can even say Puffs] and that they come out with a soft pack with Puffs plus lotion. I will be a very, very happy camper if that comes to pass, although they will undoubtedly sell out even faster than the regular Puffs softpacks.
You can find out more about the product on their website. The site also contains rave reviews from customers, and it's only a matter of time before this product catches on and people ditch those ugly cardboard boxes. Seriously, what an eyesore. And I can't tell you how many times I've gone on a trip and found myself without tissues because of the useless cardboard boxes that get crushed at the slightest crunch. I mean, I just wanted to put my laptop above the pack, for goodness sake! All hail Puffs.
We love Puff's Softpack's so much and want to share them with you so we will also be giving away (5) give packages of Puff's softpacks to one lucky winner!
HE GIVEAWAY
The contest is open to both residents of the USA  and will run until October 13th, 2014.  Winners will be drawn using Rafflecopter below, give it a minute or two to come up!  I will notify the winner by e-mail and you have 72-hours to respond or I will have to choose another winner.  Good Luck!!
a Rafflecopter giveaway
"This post was brought to you by the makers of Puffs® facial tissues. I received compensation to write this post through the Puffs® SoftPack™ program… all opinions expressed are my own."