Channing Tatum Creates Magic Mike Vegas Show – Ultimate Bachelorette Party Destination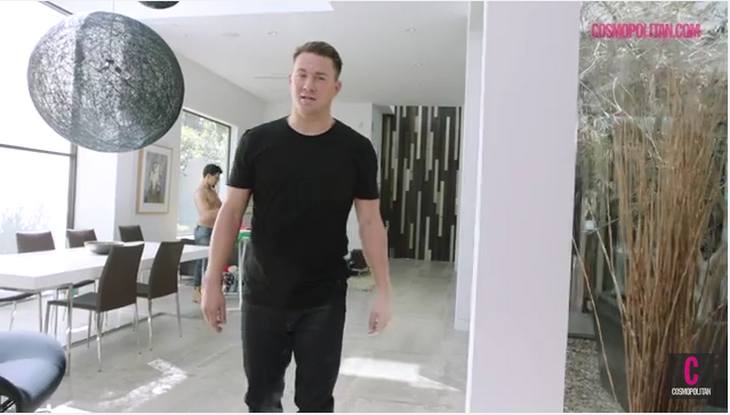 As if you needed another reason to go Vegas, Channing Tatum has created a Magic Mike Las Vegas show that will undoubtedly become the ultimate bachelorette party destination. The Sin City show will encompass the male delights as seen in the films, 'Magic Mike' and 'Magic Mike XXL.'
Related: Eating in Las Vegas: Top 4 Buffet Restaurants
Channing Tatum revealed some details about the all-male show telling Cosmo, "We want to create a place for women that is their gentlemen's club, their Playboy club. It shouldn't be sleazy. [You shouldn't feel] nervous to go there because you feel unsafe; we want to create the polar opposite of that." Creating an environment that is safe, but allows guests to let loose and enjoy themselves will definitely be key.
"Magic Mike has been a special and very personal project for me, and this show is a natural extension of that," Tatum explained. "So while I won't be on stage as Mike, 'Magic Mike Live Las Vegas' is my vision and I'm looking forward to spending a lot of time in Las Vegas creating something that will give women what they really want."
Related: Travel Tips: How To Enjoy Las Vegas, Nevada On A $200 Budget
The official press release also states:
"The experience starts as you enter Club Domina, a real life version of the club at the foundation of Magic Mike XXL, where men cater to women's desires. The fully re-envisioned cabaret nightclub space will be unlike any other in Las Vegas with three elaborately designed bars, an integrated stage and seating for 450 guests. Expressly created to capture the magnetism of a film franchise that has grossed nearly $300 million, this new venue and its immersive production will… happens in front of, behind, above and all around the audience."
The Magic Mike Vegas show will make its debut in March of 2017. Tatum released a video describing the experience packed with his signature humor. Tatum's club will be coming to Hard Rock Hotel and Casino Las Vegas next spring.
What do you think Tourist Meets Traveler readers? Will you visit Channing Tatum's Las Vegas Magic Mike show? What do you hope his "gentleladies club" will feature? Let us know in the comment section below.