Costco Travel Deals – The Truth Behind the Discounts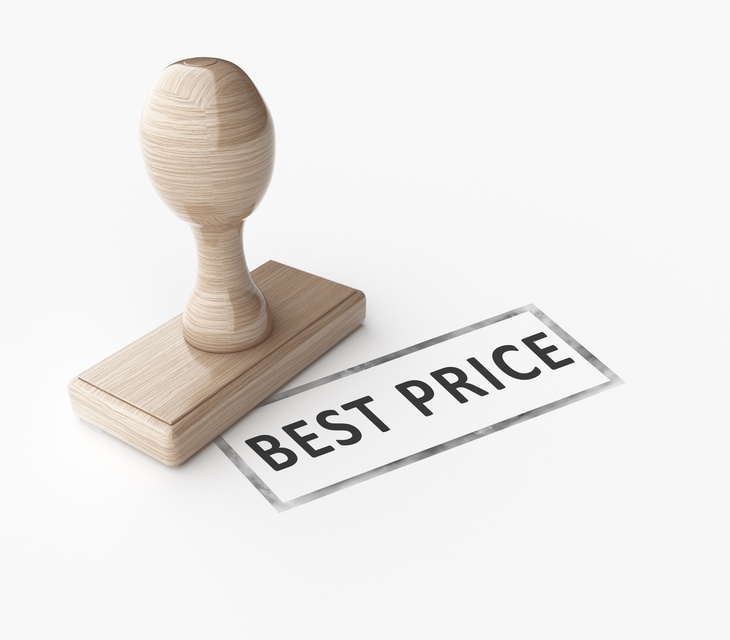 Costco is now a discount travel retailer, and we have the truth of the discounts. Are vacation deals, hotel discounts, and family vacation savings going to be a part of your next Costco shopping trip? Maybe.
Like all things that seem too good to be true, there is good and bad angles to shopping for deals at a wholesale retailer. In my path of learning to save money by couponing, hunting for discounts, and trying tips and tricks from the pros to get the best deals, shopping at places like Costco and Sam's Club have mixed results. Some items you should never buy at Costco include: books/DVDs/CDs, perishable items, diapers, laundry detergent, and paper goods – like tissues or toilet paper). These items can be found at better discounts thanks to sales and/or coupons at retailers like Target or Amazon. However, things like batteries, meat, and wine are all good buys at a discount warehouse.
Related: Travel Discounts and Sales Aren't Always Family Friendly
So, what will travel fall into? Judging from the initial roll-out of Costco's travel discounts, it will be a mixture of good and not-so-good travel deals.
Car Rental
The car rental discounts might be the best travel discounts you'll score with Costco. The site claims a lot, so be wary and be prepared to do some research and price comparisons on your own. Alamo, Avis, Budget, and Enterprise's prices are all compared on the Costco site, but again – make sure you compare with other aggregator sites like Kayak. The interesting part of Costco's site claims it scans all "applicable coupons, codes and discounts" to what one assumes is in addition to the lowest rates. Again, do some general digging of your own with google searches using the lowest priced company's name with the words "discount codes." The real winner here might be the no cancellation fees factor. Generally speaking, travel industry prices rise and fall by the day, so keep an eye on rates and take advantage of any drops by cancelling and rebooking – penalty free. Costco also touts Enterprise perks like an additional 10% discount and possible upgrades.
Cruises
Several large lines like Disney Cruise Line, Royal Caribbean and even Viking River Cruises will have Costco travel offers, but they will come in the bulk order category. The discounts or perks are pretty similar to the deals you can get through travel agents, which basically gives you access to group rates. But, the key here will be in the perks. Skip the Costco membership if you can score the group rates with an agent or on your own. (Sometimes, simply calling and asking does the trick.) Consider the benefits if the rate is discounted and the deal includes a Costco cash card perk which could allow you to double-dip the savings if the line is also offering a shipboard credit of its own.
Related: Hotel Hacks – Tips for Booking and Room Tricks
Theme Parks
Here is where the money-maker for Costco likely comes in. Theme park tickets and vacation packages will be offered, but how great are the discounts? Well, a general comparison of a Universal Orlando package starts out…interesting. Through Cosco, a couple could enjoy a 4 day vacation for $711.22 in a Holiday Inn with Park-to-Park tickets for 2 days with an additional third day free. Sounds great when compared to booking directly through Universal vacations $864.88. But, Universal has a Best Price Guarantee. Look at the fine print on Universal's guarantee and you'll find…
"The Best Price Guarantee does not apply to: vacation packages offered through online auction websites, membership programs, corporate discounts, group rates, promotional rates offered for groups including but not limited to, Florida Residents, associations, military, government, convention attendees, timeshare tour offers, or promotions not offered by Universal Parks & Resorts Vacations to the general public."
Meaning – Costco is a membership program, so this guarantee doesn't apply. The difference of the packages comes to $153.66. Even if you deduct the membership fee, $55, from the savings, you'll still come out $98.66 ahead. However, this isn't always the case in every package. Make sure you do some digging on your own. Often, by shopping a la carte – so to speak – and book your hotel, tickets, and transportation separately, you can save the most amount of money without memberships and packages, especially with a family.
Generally speaking, there are discounts, but the best option is to always do your own research and price comparison.