Family Travel – The Reality and How to Deal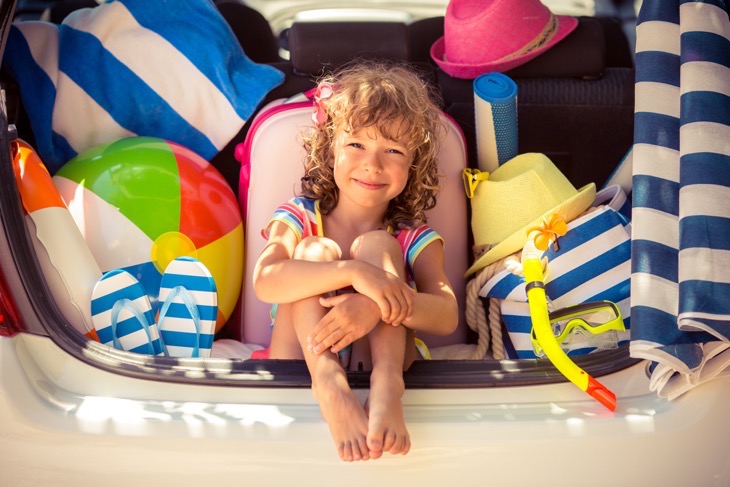 Maybe it's just me, but the idea of family travel versus the reality of family travel and how to deal with it is a huge challenge. As a parent, when you're planning that trip to Disney or putting together an amazing itinerary after doing hours of research, you willing think TAKE MY MONEY at the thought of the dreamy smiles on your children's faces and the idea of your little cherubs falling asleep after a full day of magical memory-making.
Then…reality hits and you suddenly find yourself desperate for a glass of wine after your little cherubs rack up a $150 mini bar bill because they ate every piece of that $12 pack of Skittles, $10 box of almonds, and washed it all down with a $30 bottle of Perrie before throwing up in the swimming pool, throwing a temper tantrum because Mickey Mouse didn't wave at them, and then declaring they want to go home after you attempt to put their sleep-induced craziness to bed.
So, how do you deal with those magical vacation dreams becoming nightmares? Wine. Lots of wine. Ok, I jest, of course, but there are some great ways to deal with disappointment and frustrations.
Related: Disney Family Travel: Cruising with a Toddler – How To Have Fun and Be Prepared
Expectations
Keep expectations on a real level. Sure, this may be the moment of a lifetime, but you can't force someone to have fun, just like you can force your expectations to become a reality. Setting the bar that high puts a lot of pressure on parents to make sure everyone is having a great time at all times. It's no fun for you or your kids if you are constantly worrying and micromanaging.
Attention-Nabbing Gadgets
It's inevitable. Thanks to apps, gadgets, kids are constantly connected. They may not want to, but try to get them to put down the tablets and gadgets and explore the world around them. A little incentive never hurts. Try to entice them to participate by offering small bonuses for those whose are active in the vacation. For example, the first person to see 5 things we can't find at home – like palm trees, animals, etc – on the way from the airport to the hotel gets to decide where we eat dinner at that night.
Boredom
Without friends, their gadgets, and their home full of entertainment, the newness will wear off quickly. Be prepared to face boredom with easy games, interesting things to do, and options that let your kids feel like they are getting a little more freedom than usual. For example, each day we make sure the kids get to plan at least one meal, event, or hour of what we will do. It gives them control and puts them in the position of dealing with entertainment.
Creature Comforts
Even my tween needs his pillow, even if he won't admit it. Littles are more vocal in making sure their favorite blanket, stuffed toy, or must-have cup comes on vacation, but make sure to pack those smaller comforts from home for everyone. While it's fun to try new things and stay someplace totally unique – those comforts from home will make it even better.
Related: Family Travelers Reveal Secrets to Making Vacations Happier
Plenty of Rest
When you are planning your itinerary, make sure plenty of rest and downtime are planned for each day. Spread out park visits, giving yourself a day to recoup between the attractions marathon. Most of the time, my kids just want to play in the pool and try and make new friends on every trip. So, let them enjoy the pool instead of packing everyone back into the car to trudge off on another adventure.
How do you deal with the reality of vacations and family travel? Share your tips and thoughts in the comment section below.