Save Money on Gas – 6 Ways to Budget Fuel for Your Road Trip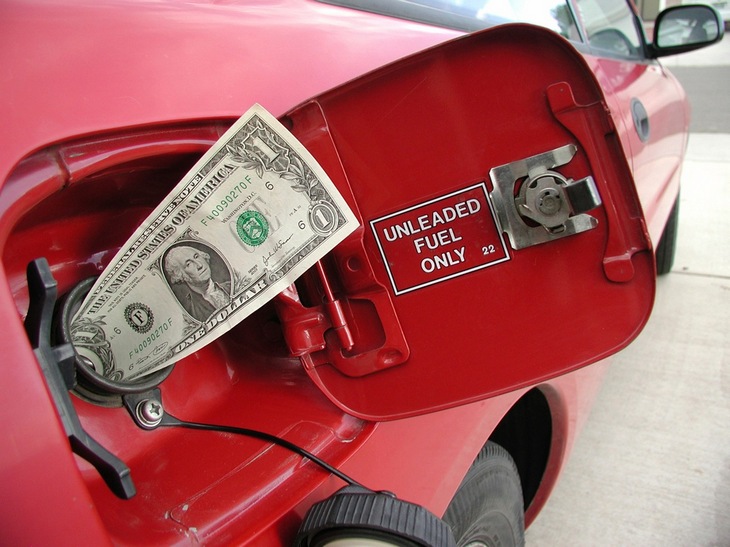 Airfare can drain your travel budget, but the prices at the pump are also draining on your vacation funds. Save money on gas with these ways to budget fuel for your road trip.
Tune Up Before You Fill Up
Basic car maintenance will make a huge difference in your car's performance. Fresh filters, proper tire pressure, and a full coolant levels will help you save on gas in the long run.
Related: Teen Driving – Take a Road Trip to Practice Safe Teen Driving Skills
Gas Reward Programs
Grocery stores are often your best bet for fuel reward programs. Meijer, Kroger, and Walmart are just a few chain stores that have discount programs that offer savings and discounts on gas. For example, if you buy a Walmart gift card, you can typically save 10 cents per gallon at participating Walmart or Murphy USA gas stations.
Cash Back Credit Cards
While I try to avoid credit cards, some cards offer incentives like cash back especially on fuel purchases. Have cash to pay off the racked up purchases immediately, otherwise you'll pay interest on filling your tank.
Avoid Rooftop Storage
The U.S. Department of Energy estimated that drivers who don't store gear on the roof of their car save just over 63 cents a gallon driving on the highway! Try a rear cargo container or store as much as you can in the trunk of your car.
Related: 4 Road Trip Must-Haves to Beat Boredom: Kids' Favorite Things to Do
Windows Vs. AC
Rolling down the windows instead of cranking up the air condition will cost you. Time your drive for nighttime road trips or early morning adventures to stay cool.
Time It Right
As gas heats, it becomes lighter, so if it's hot, you'll get less gas. Wait until later in the day or fuel up first thing in the morning to bank on the denser gas to get more bang for your buck.
What's your favorite tip for saving money on gas? Share your fuel-saving savvy in the comment section below.