Teen Driving – Take a Road Trip to Practice Safe Teen Driving Skills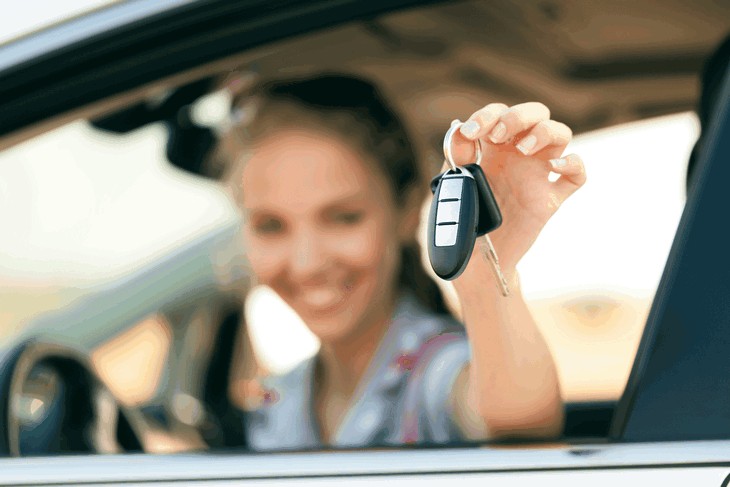 Nothing will teach a teen how to drive safely like experience. After your teen has started in a safe place, like an empty parking lot, and graduated to driving safely down the streets, a great way to practice safe teen driving skills is to take a road trip!
Start Small
Plan routes using low-traffic areas if your teen is nervous or still slight inexperienced. Remember to stay calm; if you're nervous. They will be nervous. Set them up for success by getting out on the open road and letting them behind the wheel with a goal of getting to a fun destination.
Related: Spring Break Travel Tips – Budget, Student Trips, and Family Vacations

Suggest, Support, and Be Positive
Experience is vital to share, but sometimes your teen needs to feel like they don't need you. Make sure your approach is short, sweet, and supportive. Instead, "Hit the breaks NOW!" try saying, "Let's go ahead and starting breaking now." Learn to let the little stuff go, but don't be afraid to correct your young driver when they make a bigger mistake. Of course, you will get a sigh or even an eye roll, but be prepared to brush it off and respond with a light, but firm tone. "Alright, I'm glad you know, but it's just a reminder. I understand there's a lot going on."
Easy Emergency Action
When panic sets in and you're headed for trouble, shift the car into neutral. Then your teen can make mistakes like fumbling between the break and gas pedal safely.
Don't Forget to Cover ALL Bases
Driving is about more than getting behind the wheel. Go over what to do in case of an accident and cover the procedure for getting pulled over. It's vital that your teen knows to get the name, address, phone number, and insurance information of the person they got into the accident with. If your teen is in a not-at-fault situation, the person they hit could walk away with paying a dime for the damage they caused if you don't have that info. Same goes for getting pulled over. An innocent situation could go awry if they don't know what to do. Make sure your teen driver knows to stay calm, remain inside the vehicle, and keep both hands on the steering wheel. Also, don't forget to teach your kids, especially girls, how to spot a sketchy situation and make sure they know they have the right to verify an officer's identity before getting out of the car or completely rolling down the window. Get the officer's badge number and have your child call the local sheriff's office to confirm they are being pulled over by a legitimate officer if they feel like something is wrong.
Related: Hobby Holidays: Vacations for Sports Fans, Sci-Fi Lovers, Rockers, and Families

Do As I Say AND As I Do
From the time our kids are born, we parents are the biggest and first influence. If you are texting in driving, you are giving your kids a sense they can do it too. Put the phone away, focus, and lead by a great example. There are also apps and car add-ons that can help curb distracted driving.
What tips do you have for parents teaching their teens about safe driving? Have you taken a road trip with your teen? Share your experience in the comment section below.