The Best Holidays To Take a Vacation – When To Fly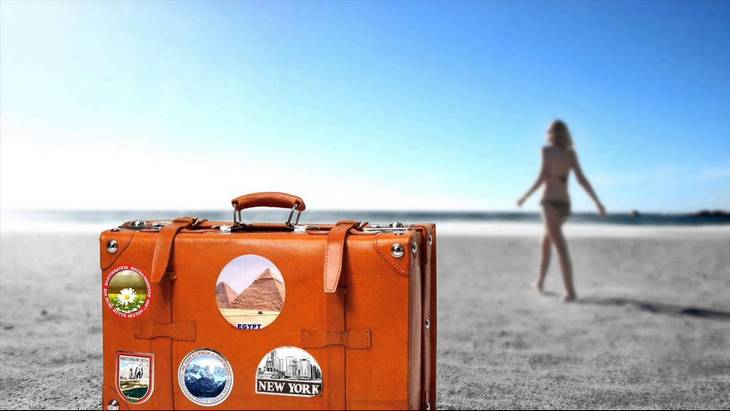 Holidays usually mean time off from work and school, which gives many of us the time to satisfy our wanderlust. It's a perfect opportunity to travel without using any of our precious paid time off or vacation days. However, more often than not, everyone else feels the same way. These holidays are the best time to take a vacation. Now, you will know when to fly the friendliest skies.
Related: Memorial Day Travel – Tips and Advice for Holiday Weekend Traveling

According to data from the Bureau of Transportation Statistics for March of 2015 through February 2016, and the minds at WanderBat, there are holidays that will make the best times to fly. Flight punctuality, dependency, and volume were all factored into the date to create a master list of the best holidays to take a vacation. Note the day is the key time to fly, not the dates surrounding it.
Independence Day
The summer, generally speaking, is a peak travel period, especially in theme parks and attractions like Disney. However, nearly 80% of flights were on time on the 4th of July. Note the day is the key time to fly, not the dates surrounding it. Bonus, maybe you'll see some firework displays like never before!
Thanksgiving Day
While all those suckers traveling in the days before Turkey Day, flying on Thursday received a 96% travel score with just over 77% of flights being on time. How 'bout them turkey legs?
First Day of Hannukah
For our friends of different faiths, the first day of Hannukah is a great time to catch a flight. Nearly 76% of flights were on time.
Related: Hobby Holidays: Vacations for Sports Fans, Sci-Fi Lovers, Rockers, and Families
Labor Day
The long weekend in September is anticipated to see an uptick and lots of issues with TSA this year (2016), but the flights in 2015 were timely with a 78% taking off on time. Combined with the flight count, the day enjoyed a travel score of nearly 84%.
New Years Day
While everyone is sleeping in after staying up late to welcome the New Year, catching a flight will be a prime opportunity. The first day of 2016 welcomed a travel score of 77% for ease of travel.
What holidays do you like to travel on? How do you accommodate busy skies and highways into making your plans for getaways and vacations? Share your tips and stories in the comment section below.