5 Amazing Hikes in South Korea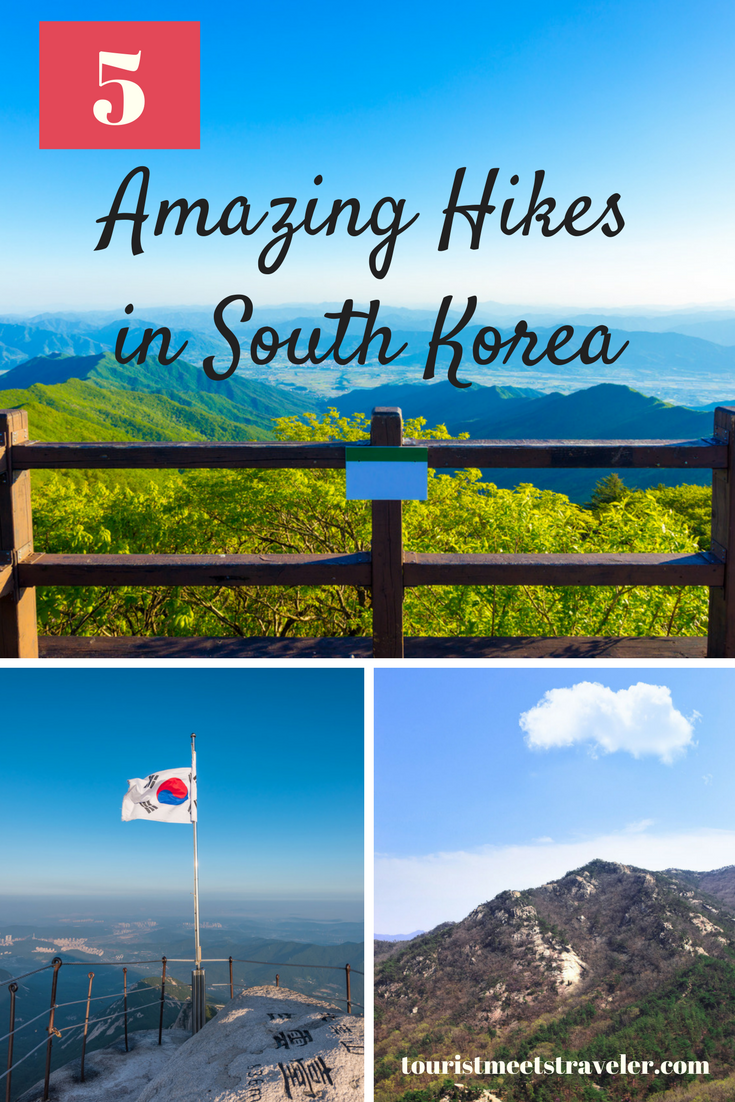 Until I took my first trip to South Korea in 2015, I only had one picture of the country in my mind: skyscrapers. When I thought "South Korea," my thoughts sprung to the bustling streets of Seoul.
When I arrived, I was shocked by how scenic the country is. I was surrounded by mountains and immediately decided to fit some hiking into my two-week itinerary.
Here is a list of five great hikes in South Korea. Even if you're not the most experienced hiker, don't worry. These trails are feasible for hikers of all skill levels. Besides, I'm a firm believer that every trip should include a little detour into nature.
Related: Why Yangshuo, China Should Be Your Next Summer Destination
You may notice a trend in these mountain names, so I will go ahead and clarify…Yes, "san" is Korean for "mountain."
HALLASAN ON JEJU ISLAND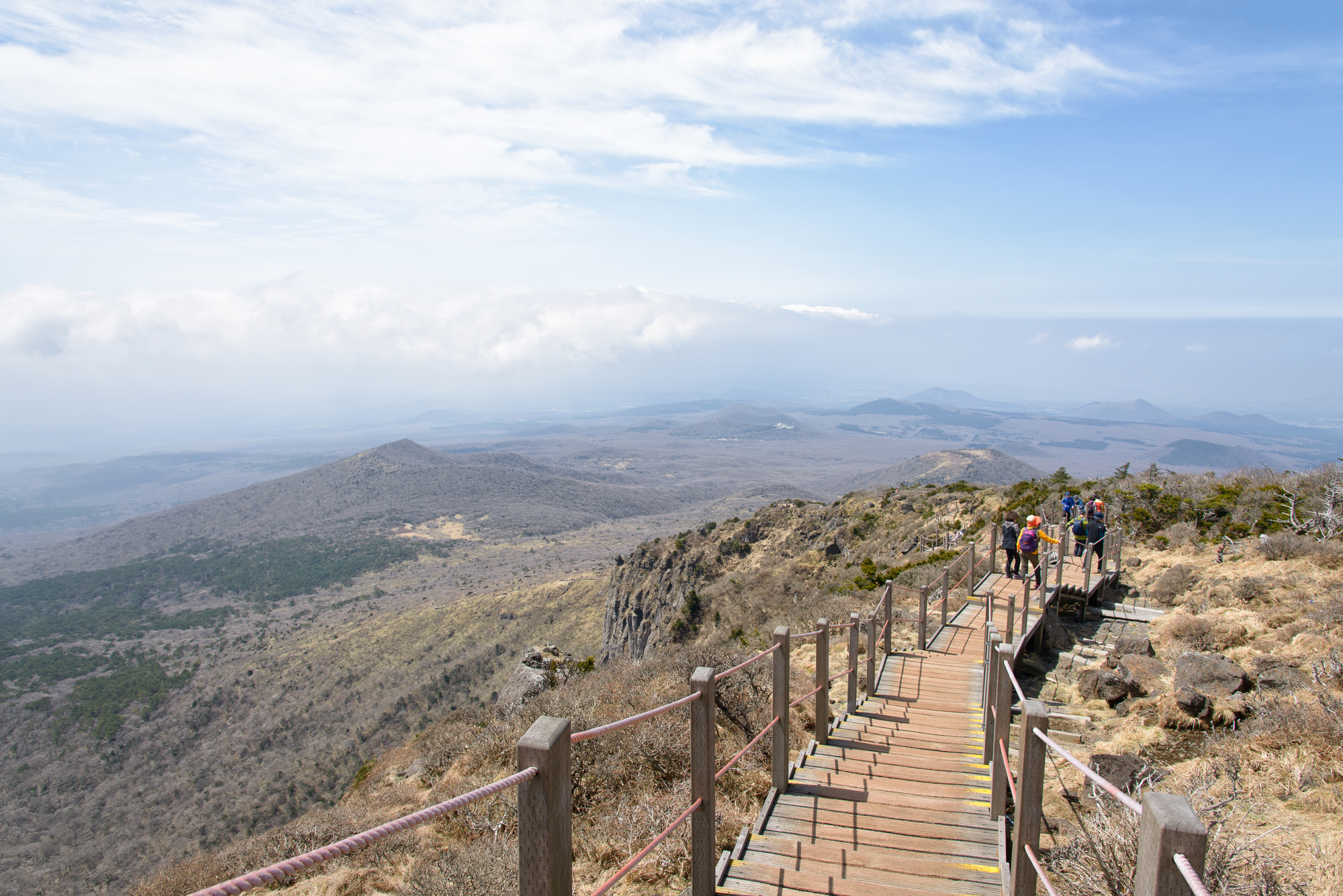 Landscape with Oreum at Yeongsil Trail course in Hallasan Mountain National Park in Jeju Island, Korea.
If you hike Hallasan, you can say not only that you have hiked a volcano, but also that you hiked to the tallest point in South Korea. Bring your camera, because the top of Hallasan provides one of the best views in the country. I recommend arriving at the base of Seongpanak Trail fairly early because the trail is 12 miles round-trip. That may sound daunting, but don't fret, there are plenty of rest stops!
BUKHANSAN IN SEOUL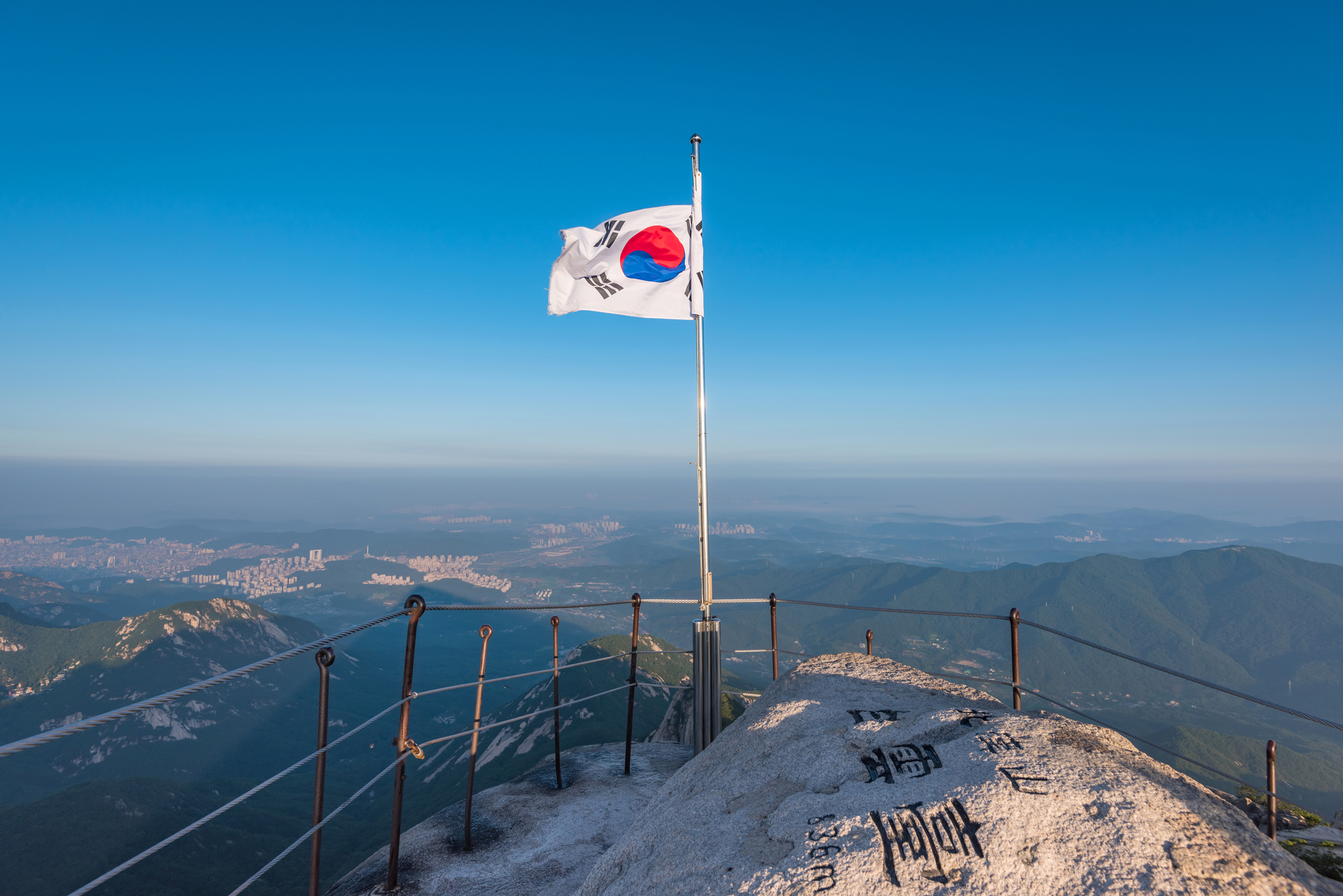 Bukhansan is located in Bukhansan National Park. That's right, there's actually a National Park in Seoul! There are three peaks and several trails. Baegundae is the highest of the three peaks, which you can reach via the Bukhansanseong Fortress Course. Estimate around seven hours for this round-trip hike.
GWANAKSAN IN SEOUL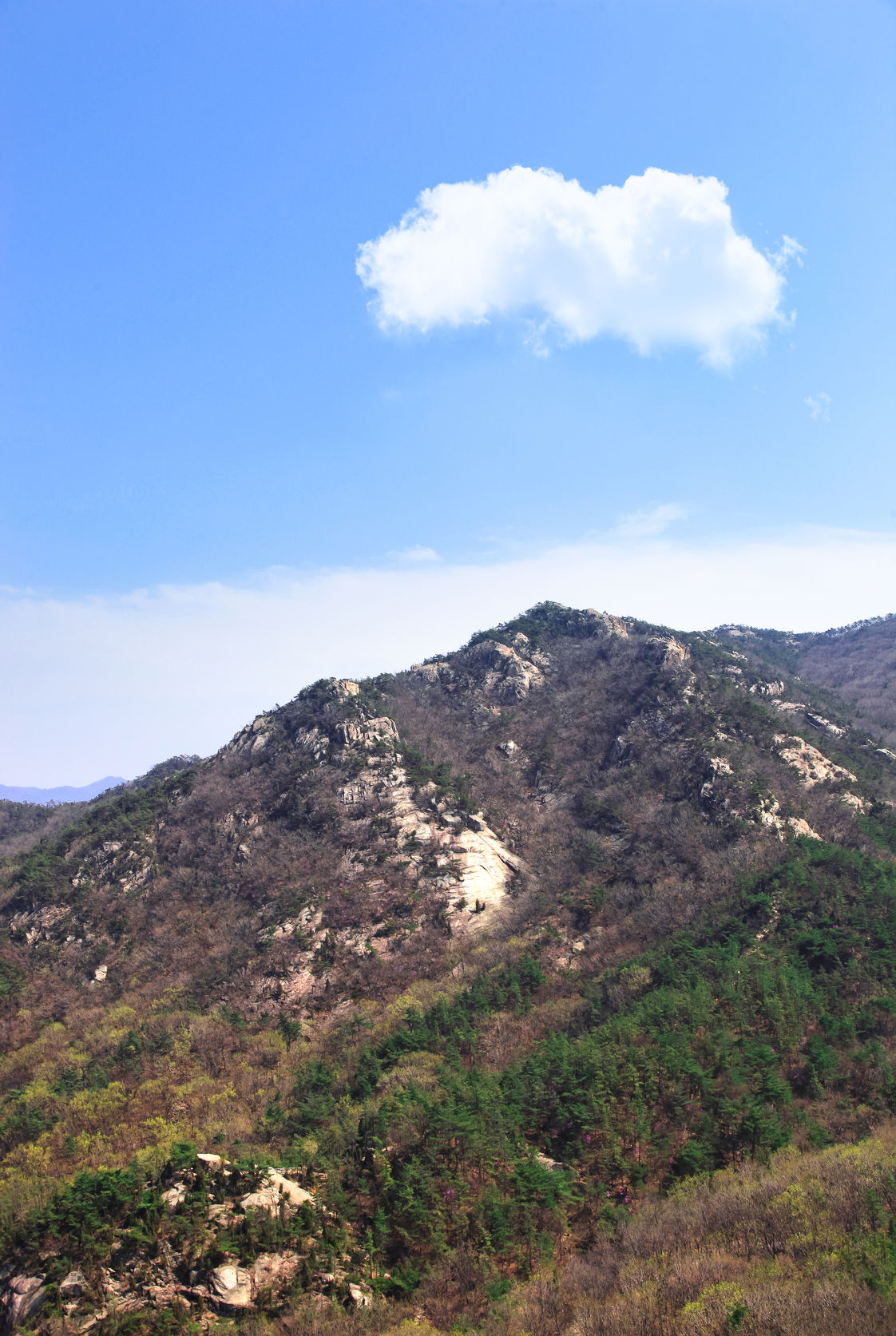 While Bukhansan is in northern Seoul, Gwanaksan is on the southern end of the city. There are five mountains in Gyeonggi District, and Gwanaksan is the most popular. There are three trails to the top, but whichever one you try, you should be back down within five hours. The fall foliage when I was there in October blew me away.
JIRISAN IN THE SOUTH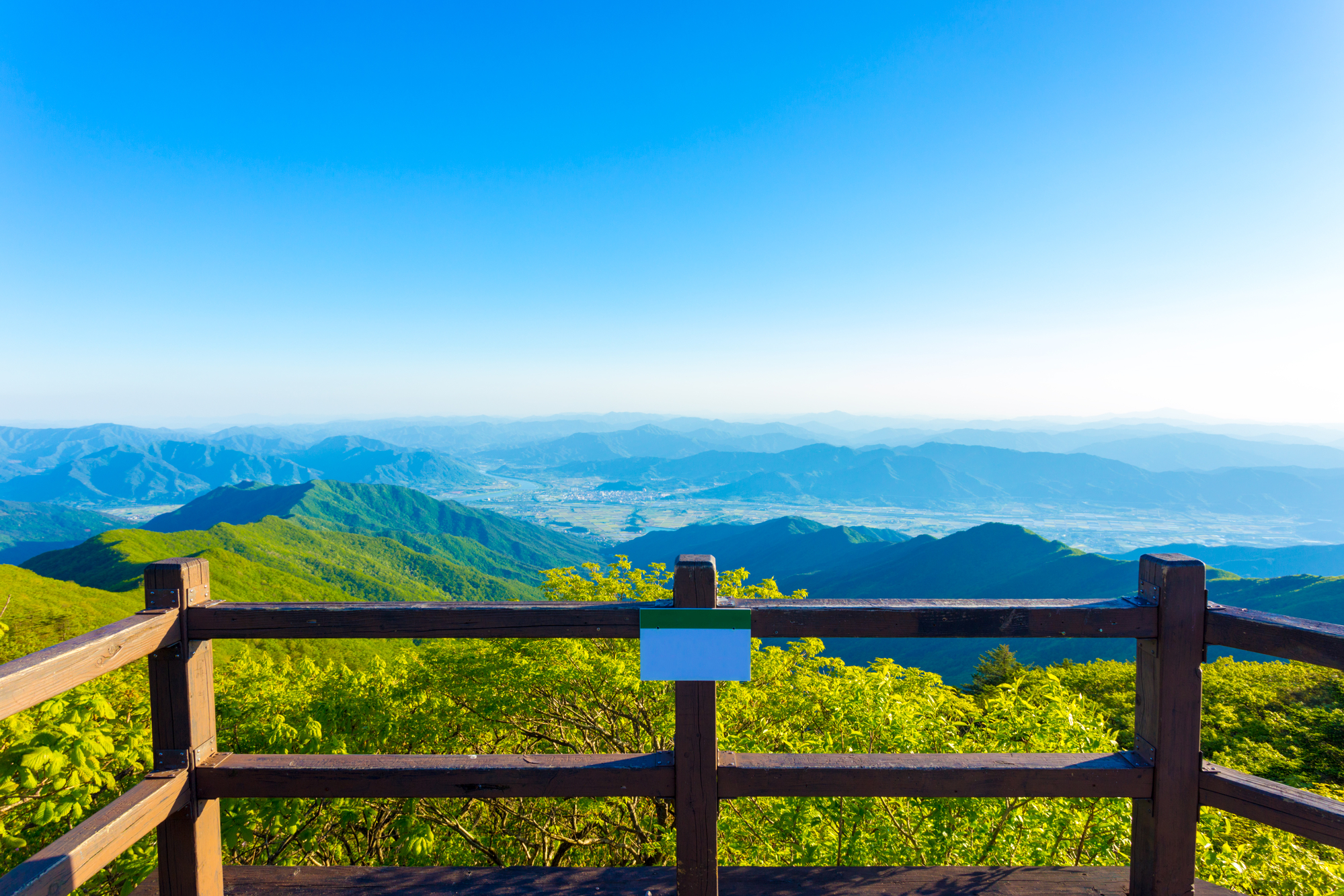 Jirisan is in Jirisan National Park in southern South Korea. It is the second-tallest mountain (after Hallasan) and in the largest National Park in the country. You can reach the highest peak, Cheonhwangbong, by taking Jungsanri Course. (Seriously, I can't make up names like those!) The entire hike takes four to five hours. At the peak, you'll find a stunning view of the surrounding mountains.
SEORAKSAN IN THE EAST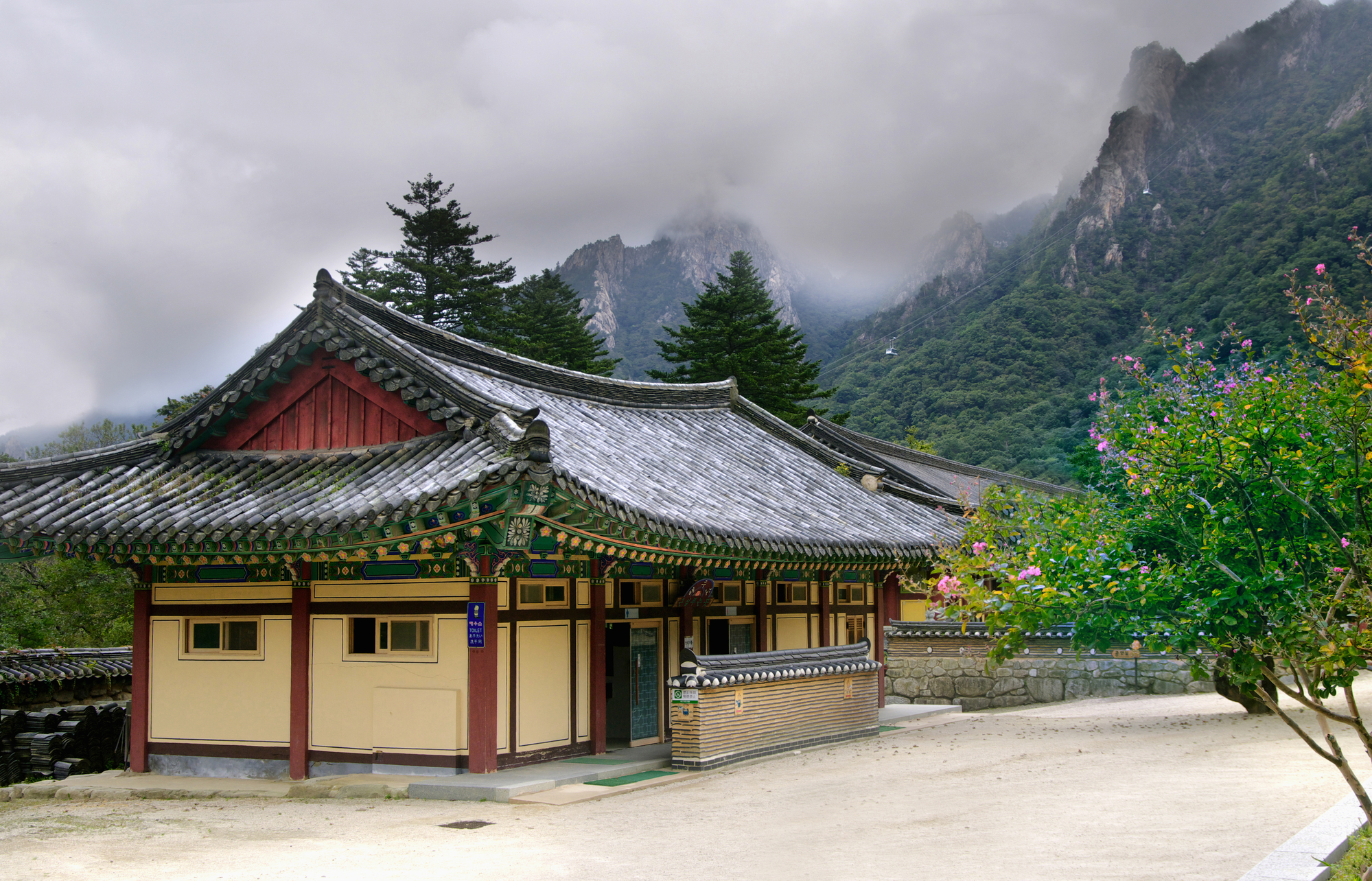 Seoraksan Buddhist temple in South Korea at summer
If you're in eastern South Korea, you have to visit Seoraksan! The mountain is in—you guessed it—Seoraksan National Park. The most popular trail is the Osaek Trail, which takes you to the highest peak, Daecheongbong. If you take this path, you should be done within three or four hours. Beware, though, it's steep!
Share your thoughts in the Comments section below, on our Facebook Page,  Follow Our Twitter Account or Head Over To Our Pinterest Page!