Spring Break Vacation Destinations 2014 – Recharge Yourself and Drop the Winter Blues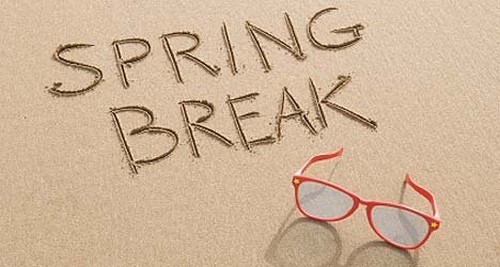 It's that time of the year to get your Spring Break plans finalized and implemented.  Spring break is not just about college students looking for a place to party, it is also about families planning fun family time together.  Whether you're packing the car, hopping on a plane or a train, Spring Break with the family takes some planning. You want to arrange and organize a trip that will keep the kids busy and let them have lots of fun and at the same time allow the adults to have fun too.
Winter is a harsh time of extra clothes, bad weather, short days and long cold nights. This Winter with the polar vortex plating itself over much of America, Winter has been even harder to endure. Many populous areas of the USA and Canada have been lambasted with storm after storm with the periods in between registering record cold temperatures. As tough as we are, all of us need a well-deserved break and the time for that is rapidly approaching. Renew your physical and mental engines with a great Spring Break vacation then come home and watch Spring blossom!
Here are the TMT gals' ideas for fun things to do with the family on Spring Break.
DoubleTree by Hilton Hotel San Diego – Mission Valley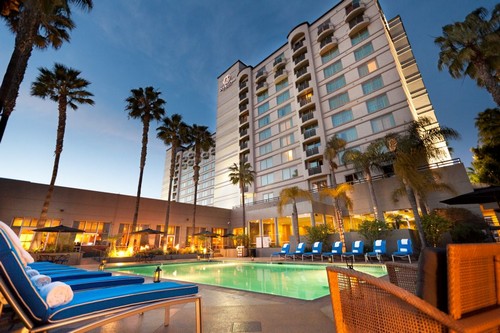 The DoubleTree by Hilton Hotels in Sand Diego – Mission Family is the perfect family spring break destination. This particular hotel is the perfect location and budget friendly for family travel. In addition to being central to everything San Diego, rates can start from just $99/night.
The hotel offers a Family Fun Package: Wake up to breakfast for four and Internet access when you book the Family Fun Package. Start each morning of your trip on a full stomach, and after the day's adventures are done, take advantage of your Internet access to share photos with friends at home or plan your next trip.
To start your trip off right upon arrival you are greeted with the hotels famous signature chocolate chip cookie.  They are so yummy both kids and adults alike enjoy them!
The hotel offers an amazing heated indoor and outdoor pool.  A well-designed pool is almost as important as the hotel itself especially when you are bringing the kids along.  It can give them hours of fun and entertainment while you relax.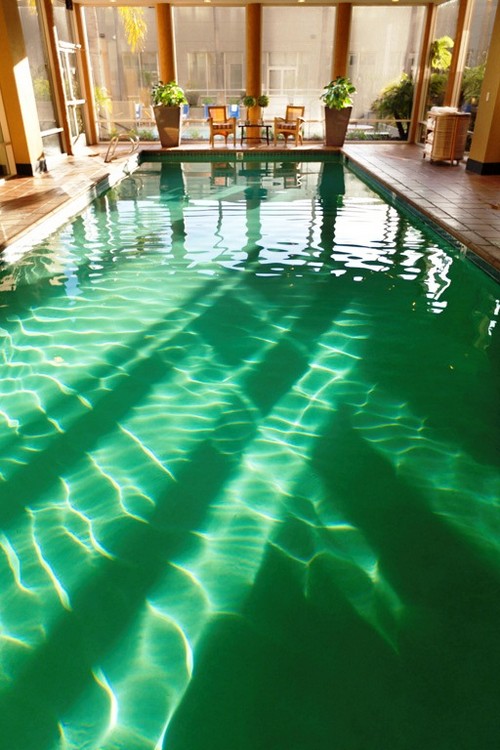 If all this isn't enough the DoubleTree also offers:
Tennis Court
Bike Rentals
A Trolley stop right across from the hotel for easy transportation to everything San Diego has to offer
Mission Valley is known for its shopping and malls
San Diego Zoo, Seaworld and beaches are 6 miles or less from the hotel
The DoubleTree by Hilton Hotel San Diego is the perfect kid-friendly hotel to spend your Spring Break with the family. Imagine enjoying the warm sunny climate of San Diego with the entire family and taking a day-trip to the World famous San Diego Zoo.  Well  that and more is in store for you and yours when you make the The DoubleTree by Hilton Hotel San Diego your destination for Spring Break 2014!
 Hotel Sorella – Houston, Texas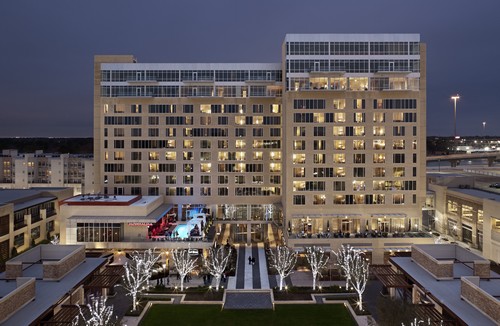 With an average daytime high of almost 70 degrees F a trip to Houston, Texas get you right out of the cold and right into warm family fun. Houston is quickly climbing the charts as a top destination for families seeking affordable fun.  The metropolis of more than six-million people (5th largest metropolitan area population in the USA) boasts one of the most ethnically diverse populations in the country.  Thanks to a booming economy, the city is awash with newly enhanced cultural and recreational offerings, a dizzying array of dining and retail options, and with its lack of zoning, often offbeat treats around every turn.  Perhaps most surprising for first time visitors is its proximity to the beach – charming Galveston along the Gulf of Mexico is about an hour drive from downtown – and how green it is.  The Bayou City's network of waterways and park land supports a range of urban adventure activities including kayaking, hiking and biking; and an hour west, office towers give way to undulating farm land and quaint towns like Chappell Hill.  Several pockets such as The Heights with its wonderful Victorian architecture and picturesque main street, funky Montrose and adorable Old Town Spring inject a small town feel into the sprawl, while massive Chinatown and the Mahatma Gandhi District reinforce just how culturally expansive the city really is.
The Azalea Trail kicks off the spring season in early March as the city explodes with colorful blooms.  Now in its 79th year, the event showcases one of the Houston's most spectacular neighborhoods – River Oaks – and provides an opportunity to tour the interiors and gardens of a number of estate properties, including breathtaking Bayou Bend and Rienzi, which are operated by the Museum of Fine Arts.  While one might expect to see cowboy hats and boots in Houston on a regular basis, that's really only the case in March, when the Houston Livestock Show and Rodeo, the largest event of its kind in the world, rides into town at Reliant Center.  Events take place throughout the day, and there are plenty of activities to engage children off all ages – many that allow attendees the chance to get up close and personal with the animals.  The fun continues with a midway with a slew of rides and games and caps off each evening with an incredible roster of concerts that span country to contemporary with names like Keith Urban, Selena Gomez, Usher, Maroon 5, Robin Thicke and Reba.  In late March, the Bayou City Art Festival transforms Memorial Park into a mecca of arts, food and entertainment.  And things don't let up in April either, when the city welcomes the Houston International Festival, Shell Houston Open and US Men's Clay Court Championship.Spring Break Vacation Destinations 2014 – Recharge Yourself and Drop the Winter Blues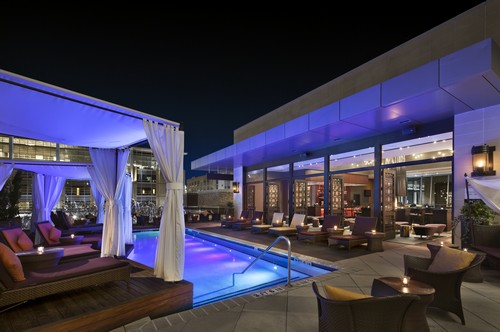 With easy access to popular attractions and event locations, the pedestrian-oriented CITYCENTRE district is the perfect place to hang your hat for a weekend.  Hotel Sorella is an anchor of the west side destination that draws visitors from around the city for its mix of restaurants and stores, as well as a great roster of complimentary entertainment and mostly free events that take place in its central plaza, which is a favorite spot for kids to play.  One of only two Houston hotels on the Conde Nast Traveler Gold List, Hotel Sorella pampers with its crisp, modern design, well-regarded food and beverage outlets, attentive service and complimentary morning breakfast.  The hotel's fleet of bikes provide the perfect way to explore the winding, wooded roads of the Memorial neighborhood or nearby Terry Hershey Park and its more than 12 miles of trails.  Active travelers will also enjoy access – for a nominal daily fee – to the adjacent, 140,000-square-foot Life Time Athletic Club, which features indoor and outdoor pools, indoor basketball, squash, a rock climbing wall, child center and spa.  For those that would prefer to stay on property, there is also a small fitness center and striking rooftop pool.  Friday and Saturday nights rates begin at $189 per night.
Traveling to Houston provides a Spring Break vacation that is fun and affordable – once you try the city expect Houston to become one of your favorite destinations!
Paris, France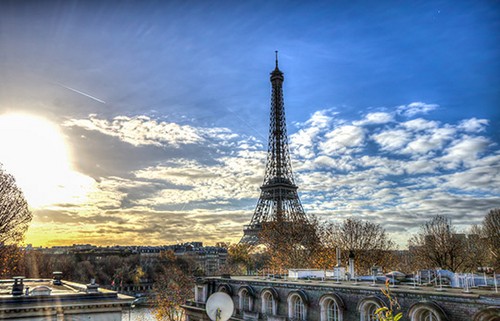 Paris, France might not be the first place you think of for family fun in the spring but Time and Place offers "seeing Paris through children's eyes," which kicks off with a scavenger hunt at the Louvre. They offer concierge vacation rentals in 40 + destinations around the world.  In Paris, it can save money over a hotel to rent an apartment — first because you can cook your own meals if you want to; second because Paris has funky rules about no more than three per hotel room — so the guest has to incur two rooms at least oftentimes. But the most compelling reason to book with Time and Place in Paris is because the concierge will help guide the entire trip from the moment you book, and be your safety net in a foreign city — so important especially when you have children.
Above are some photos of some very family-friendly apartments with concierge service in Paris.  The concierge can be enormously helpful when traveling with kids to translate the language, help you get needed supplies to cook breakfast or any meals at home, give you advice on where to go and what to do, and to make special arrangements to accommodate families at special must-see sights around the city.
A trip to Paris changes a person for the better. It is one of the only modern world cities to rival Rome or London in terms of its lasting influence on history, culture, art and architecture. After traveling to Paris several times, the TMT gals are willing to put our full recommendation behind a trip there – nobody regrets seeing Paris nor ever forgets the experience.
Photo credit:
Courtesy of Time & Place
Kimpton's Hotel La Jolla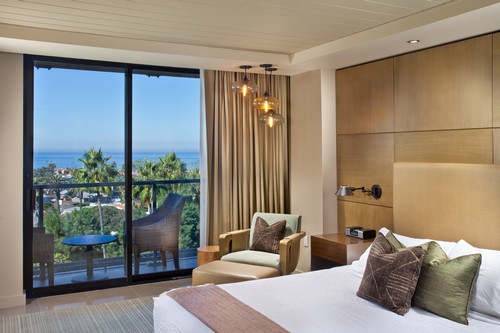 Nestled in a lush and tropical landscape and surrounded by miles of coastline, La Jolla – known as 'The Jewel by the Sea – makes the perfect stop for family travelers looking for a SoCal getaway. While staying at Kimpton's Hotel La Jolla, visitors can hop on the complimentary beach cruisers and head down to La Jolla Village to peruse countless shops, ice cream parlors and restaurants. After walking through the village, sightseers can stroll down to La Jolla Shores and to the Children's Pool to rub elbows with sea lions and take in the coastal views.
This spring, families can live like the locals do and enjoy the "Viva La Vida La Jolla package" offering kayaking or stand up paddle boarding (SUP) sessions for two with La Jolla's Everyday California, a local surf rental shop located in the heart of La Jolla. The package also includes deluxe accommodations, picnic lunch, complimentary valet parking, hosted nightly Coastal Hour, complimentary use of beach cruisers and Sand'sational Beach Butler bag, filled with coastal accessories (mats, water, sunscreen, mason jar, towels, beach toys and info on the local beaches). The package is available for booking March through June of this year.
A vacation at Kimton's Hotel in La Jolla is a guaranteed winner for those looking to get away from it all and enjoy perfect weather in gorgeous surroundings while enjoying the outdoors. Beach time is here and Kimton's provides you with all you need to enjoy it – don't miss out on the best warm weather getaway in Cali!
Ocean Edge Resort & Golf Club – Cape Cod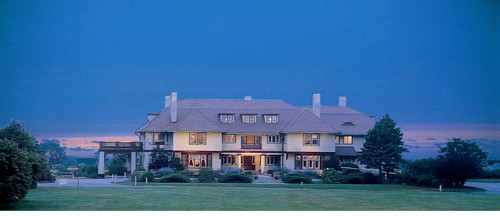 Over February School Break  Ocean Edge Resort & Golf Club in Brewster, Cape Cod invites families to enjoy a quick, wintertime escape. Ocean Edge boasts two indoor pools, a full schedule of activities for both kids and adults, and is just a short drive from Boston. With rates starting at just $129 per night in the Ocean Edge Villages and $195 per night for Mansion guests rooms, families can enjoy the perfect cozy coastal getaway.
For Families:
Two indoor pools with daily activities, including a cannonball contest, inner-tube water polo, kick-board races, and pizza Bingo parties
Hosted Project Runway event: kids are invited to design and showcase their own fashions
Cape Cod Pirates: Pirate-themed scavenger hunt, tales of the high seas, bandana designing, and more
Game Room with Xbox Kinetic, ping pong table, and family karaoke and movie nights
Kids Cupcake Happy Hours
Tye-Dye Day
 For Parents:
Cooking demonstrations by Executive Chef Phil Flath, as well as wine and chocolate tastings (perfect for Valentine's Day!)
 Fitness room and classes daily, including yoga, water aerobics, spinning, and designated adults-only swim
Guests can enjoy a breakfast buffet served at Ocean Terrace each morning and lunch and dinner at the cozy Bayzo's Pub with special kid's buffet and daily dinner specials for mom and dad. The week will allow for plenty of time to explore the charming town of Brewster and for a visit to the Cape Cod Museum of Natural History.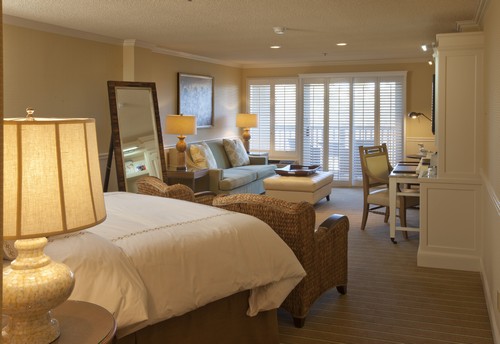 A bit more about Ocean Edge: The resort also offers the Cape's only Nicklaus Design golf course, the largest ballroom on the Cape, indoor and outdoor swimming pools, 5,000-square-foot Members Sports Club, a USPTA-certified tennis complex, bike rentals for biking the Cape Cod Bike & Rail Trail, and the warm beaches of Brewster or the Cape Cod National Seashore. Ocean Edge has three restaurants, including the Ocean Terrace bar and restaurant in the back of the Mansion with sweeping views of Cape Cod Bay. Ocean Edge just finished extensive renovations to its Mansion side – debuting ultra-lux mansion-side guest rooms and 2- and 3-bedroom Presidential Bay Collection villas. The Villages side of the resort (the largest in New England) still offers a more budget-friendly price point).
Cape Cod spells family fun like nowhere else – smack in the middle of the Cape, Ocean Edge Resort & Golf Club provides the perfect self-contained family vacation environment with excellent access to the natural beauty of Cape Cod.
Camana Bay – Grand Cayman

Camana Bay is a sprawling 500-acre family-friendly community situated between Seven Mile Beach and the North Sound on Grand Cayman. In addition to unique attractions such as the island's only cinema and a 75-foot observation tower, Camana Bay offers a full calendar of family-friendly activities and events, including:
Story Time for Kids – Gather the family for Story Time every Wednesday and Saturday at 10:30 a.m. at Books & Books. Wednesdays are perfect for infants and toddlers with bright picture books, singing and dancing, while Saturdays are geared towards ages 4 to 7 and include a creative craft.
Interactive Fountains – In Jasmine Court, playful water spurts mingle with color delighting tots and toddlers. Further down The Paseo on The Crescent, dancing waters with skyward bursts reaching 30-feet thrill brave youngsters.
Camana Way – Take a stroll or ride a bike through Camana Way and reconnect with nature. This 30-foot wide landscaped boulevard originates near Seven Mile Beach and is populated with more than 100 different native and indigenous plant species.
Imagination Playground – Made up of loose parts-giant foam blocks, mats, wagons, fabric and crates-Imagination Playground offers a changing array of elements that allow children to create their own unique play experience. Kids can dream, build and explore endless possibilities every Wednesday and Saturday from 10 a.m. to 8 p.m. on The Crescent.
The Cayman Islands provide a low-pressure vacation paradise and Grand Cayman is the king of the Island chain – highly developed, safe, and modern, you get to enjoy all the Caribbean magic at Camana Bay!
Sequoia and Kings Canyon, Yosemite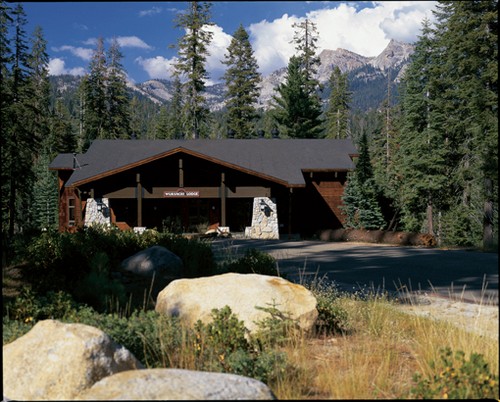 What's wild, breathtakingly beautiful, and packed with cool activities the whole family can enjoy? A spring break road trip through Sequoia and Kings Canyon National Parks and Yosemite National Park!
Just a quick drive from the Fresno airport and any major California city, these parks offer an accessible destination for families just about anywhere in the country. Travelers can start their journey at Sequoia and Kings Canyon National Parks and make a base camp at Wuksachi Lodge.  Sequoia's only in-park lodging, Wuksachi offers rustic, cabin-style accommodations, onsite dining and activities, and easy access to all of the park's adventures; as well as a number of seasonal packages.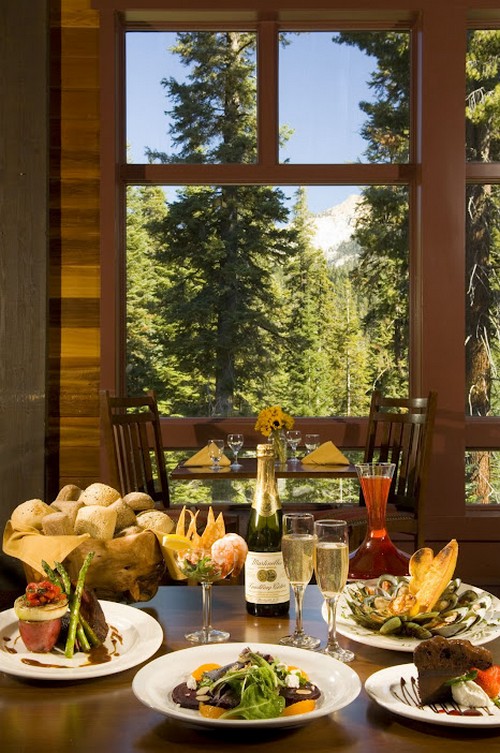 Families can meet wildlife and take in the beauty at the Giant Forest, see stars during an astronomy excursion, horseback ride, and much more. Up the beautiful 43-mile Generals Highway in Kings Canyon National Park, kids and adults alike will love seeing the famous General Grant Tree in Grant Grove and exploring the creeks and scenery at Zumwalt Meadow.
After a two-hour drive north, families can prep for a Yosemite adventure at Tenaya Lodge at Yosemite . This Four Diamond resort is comfortable and luxurious, but totally kid-friendly. Tenaya offers onsite child care, a Kids' Adventure Club where they can experience fun activities like rock climbing and biking with counselors, and a Kids' Camp featuring supervised crafts, movies, and meals – perfect for when Mom and Dad want to take in a romantic dinner at Embers or get a treatment at Double Silver LEED-certified Ascent Spa. The whole crew can also opt to get spa treatments together at the Kids' Spa and Family Spa, which combines treatments with health and beauty education; or hit the trails with activities like biking, horseback riding, rock climbing, archery, nature hiking, and more. Tenaya also welcomes pets, so the whole family can join.
Don't miss out on this classic Californian experience where you will see nature as it was before humans started taking it apart. While you enjoy comfortable California hospitality and leading-edge cuisine the entire family will gaze in amazement and remember forever the natural beauty and wonder of Sequoia and Kings Canyon, Yosemite.

A Spring Break family vacation is something that you will enjoy and remember. Recharge those tired internal batteries with one of the TMT's travel ideas while you relax and get ready for the change of season. Nothing beats getting away during Spring Break for making you feel special and ready to take on the world – with the TMT selections above you are sure to find something that suits your family's tastes and budget.  Let us know what your plans for Spring Break 2014 are and any great experiences you've had on this holiday in the past.