Tour One World Trade Center Freedom Tower With This Sneak Peek VIDEO #SeeForever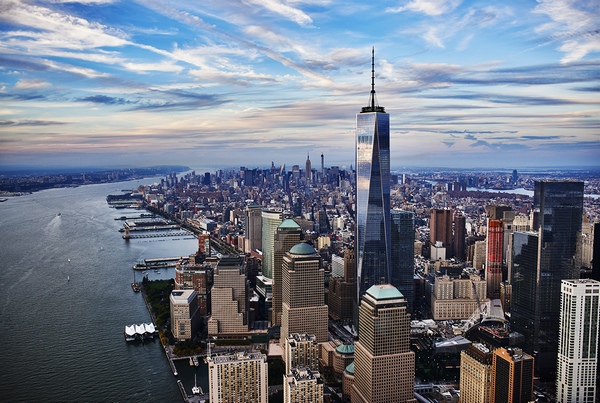 After 13 years, One World Trade Center is finally finished and breathing with new life.
Conde Nast followed the Port Authority of New York and New Jersey, moving into the shiny new building that is now the tallest skyscraper in North America. The editorial giant responsible for 18 magazines began shuttling supplies from their Times Square tower last weekend. Employees entered the lobby Monday morning, in the first wave of transition that is due to be complete in February.
It won't be long until the masses can tour One World Trade Center Freedom Tower. Until then, we will have to enjoy this sneak peek.
In the spring of 2015, an observation deck, aptly named One World Observatory, will allow visitors to fly up to the three-level observatory occupying the 100th, 101st, and 102nd floors. Guests ascend 1,250 via "Sky Pod" elevators, making the journey in just 60 seconds.
From there, visitors can soak up 360 degree views of New York's stunning skyline on all three levels covering 120,000 square feet. Shopping, restaurants, and a bar will keep guests happy along with the See Forever Theater, where you can watch a 2 minute video "combining bird's-eye imagery, time-lapse shots, and abstract textures and patterns to bring the unique rhythm and pulse of New York City to dramatic life in three dimensions."
A breathtaking 14-foot-wide circular disc in the floor of the 100th level, dubbed the Sky Portal, will allow guests to stand over the city and observe the life of the streets below.
If you need a special place to host an event, the 102nd floor will have a 9,300 square foot space with a maximum capacity of 330 along with on-site catering.
Family members of 9/11 victims and 9/11 rescue and recovery workers all receive free admission. General admission tickets are set at $32 with a discount for senior citizens – $30, and children ages 6-12 will cost $26.