American Airlines First Class for Pets – Cuddle Class Caters to Animal Lovers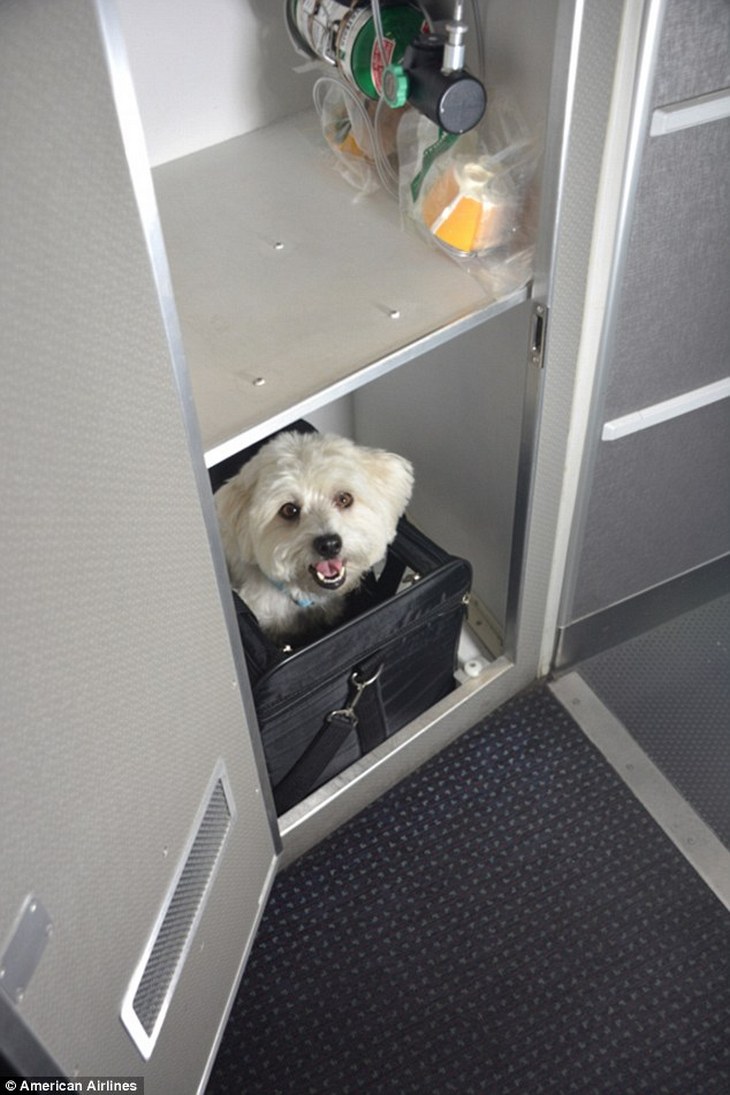 Pet owners rejoice. Flying with Fido will now be easier through American Airlines. The carrier now offers first class space for pets. Cuddle Class was designed to cater to animal lovers whose fur babies are like family.
Related: Travelling With Your Pet Dog To The UK – Everything You Need To Know!
Those traveling on A321T planes from Los Angeles and San Francisco to New York can spring for their pets comfort in special compartments. Of course, you have to buy a first class ticket and add on a pet fee of $125, which is cheap considering a First Class ticket for the trip averages costs thousands.
A two-compartment booth will be offered to those VIP flyers who can't possibly part with their pooch…or cat. Just about any pet that fits in the 19inch x 13inch and has a clean bill of health proven by a veterinarian's note.
"[We] designed the special First Class pet cabins…to make it easier for customers to travel with their jet-setting pets," a spokesman confirmed to several media outlets like T+L and the UK's Daily Mail. "It's a unique feature, and it's becoming popular with trendsetters."
Related: Travel Tips: How To Travel Successfully With Your Pet
Indeed, the jet-setting pet space has already been nicknamed "The Paris Hilton Compartment" after the socialite who is rarely without her beloved purse-sized pets.
What do you think of the American Airlines new Cuddle Class? Is it over the top or brilliant idea?