SeaWorld Announces Major Changes – New Rides and Animal Encounters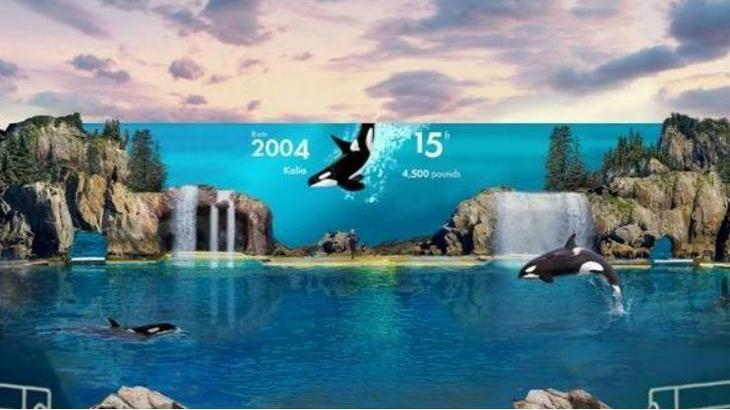 It's no secret that SeaWorld has been attempting to win back park visitors in the last three years. In answer to the dropping attendance rates, SeaWorld announced major changes which include new rides and animal encounters.
Related:SeaWorld Orlando Cashes in With Pokemon Go Event
In 2013, a documentary called 'Blackfish' shared the alleged secrets of the life of the captive killer whales also known as orcas. Since the documentary ran, park attendance has nosedived. Coincidence? Maybe, but the park saw nearly 500,000 guest drop compared to 2015, which is 7.6% slump.
Over the past few years, SeaWorld has made changes to the parks to create a focus of education and fun versus animal shows. The company even ended the controversial orca breeding program back in March. Now, a $175 million park facelift will add new rides, and spike the attractions with educational angles. Animal rescue missions and opportunities for guests to learn how they can protect animals will be heavily present while guests wait in line.
SeaWorld has also revamped the orca shows to be more of an "educational encounter" instead of a circus-like show. Perfect timing as the state of California is about to enforce a new law making it illegal for orcas to perform for entertainment.
Related: SeaWorld Ends Orca Shows – Killer Whales Retire From Shows But Not The Parks
New rides will be another highlight of park changes. Wave Breaker: The Rescue Coaster in San Antonio will "boast a variety of features inspired by the reality of jet skiing across a body of water," according to the press release. The Great White is a "floorless steel rollercoaster that challenges riders to 360-degree flips, breathtaking loops, corkscrews and thrilling curves at speeds of up to 50 mph. Finally, Steel Eel will be "a true hypercoaster featuring a 15-story vertical drop, followed by a series of camelbacks that provide periods of weightlessness."