Bamberg, Germany The Perfect Mix of Old and New
The United States is laid out in a series of straight lines and ninety-degree angles. If you look at any map of New York City or Washington D.C. you will see that the roads all run parallel to each other in a very particular and organized system. They are strategically placed and only meet other perfectly straight roads. Bamberg, Germany, a city that was first mentioned in the year 902, is full of winding, dipping, and diving cobblestone roads that are lined with tight sidewalks and stone buildings. Nothing in this unique city is parallel or boring.
Recently, I visited Bamberg, which is a beautiful city located in southern Germany. I would recommend this city to anyone seeking German culture but hoping to avoid the chaotic larger cities, such as Frankfurt. There is something about strolling over the old stone roads and imagining who walked there before you. Seeing the streets wind around history and suddenly opening up into courtyards that are enclosed by historic town halls and ancient cathedrals is something you'll want to do on your trip to Germany.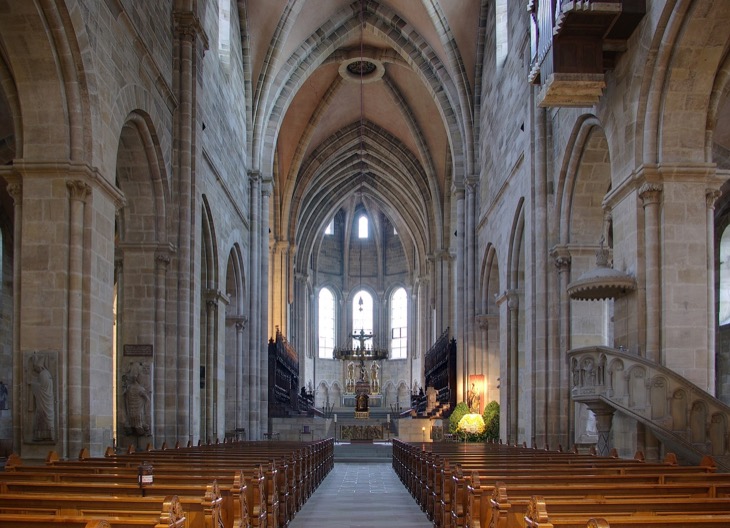 The stone streets and towering cathedrals come together to make the perfect mix of modern and historical. Young and old intermingle as the city serves as a historical destination as well as a the home of many students studying at the University of Bamberg. Exploring the streets can be done on foot, which is how I was able to fully experience the rich culture of the city. You can walk to see souvenir shops and guided tours just as easily as you can find the coziest cafes filled with locals. When I visited Germany it was the middle of January so the strong cappuccino and sweet pastries were a pleasant find in the cold afternoon. Despite the colder weather, there was plenty to do and plenty to see.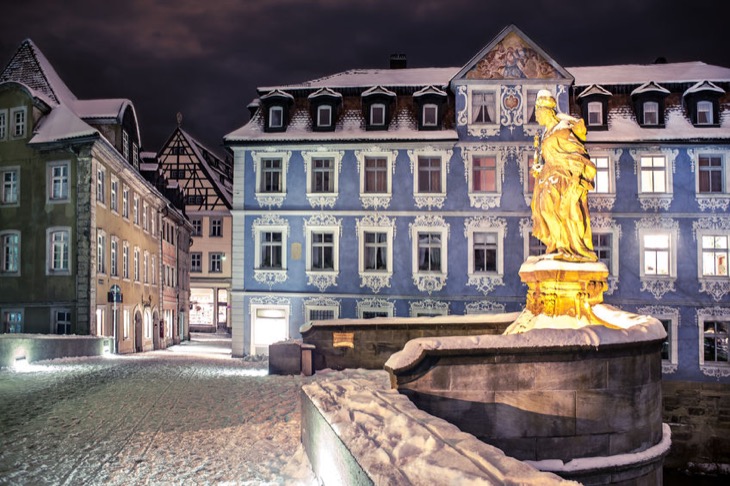 The city of Bamberg is known for 'Little Venice', which is a pocket of fishermen's houses that run along the river dating back to the 19th century. The river rushing by gives the city an alive and open feel as you walk across the bridges and catch a glimpse of the many cathedrals, statues, pubs, cafes, and markets. A part of Germany's culture is beer, I can attest to this as it seemed to be available at almost any point of my trip, but Bamberg is known specifically for its smoked beer. Brewed in the old part of the city, it is tradition for visitors to try this uniquely flavored beverage.
Overall, Bamberg felt like the perfect compromise between old and new. Here you get the culture, you get the history, but you also get the younger crowd of students and the atmosphere that entails. Bamberg felt like it was buzzing with life, from the brisk air, those buzzed from smoked beer, and the bubbling river there was an inspiring energy. Despite the cold weather and winter tourist lull, there were people everywhere. Bamberg is on the must see destinations on your next trip to Germany.