Common Mistakes Travelers Make On A Cruise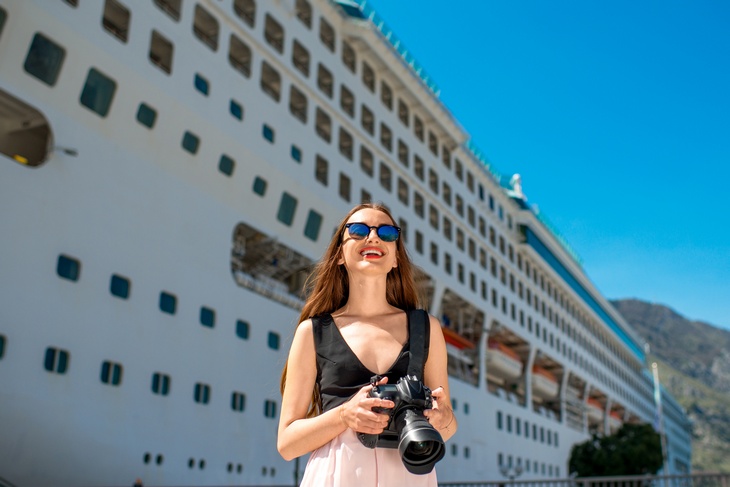 I love cruising. Getting out on the open ocean on a vessel that is like a floating city is a beautiful combination of fun and relaxation. Going on a cruise can take most of the guess work out of a trip, which is always welcome, but make sure you don't make these common mistakes travelers make on a cruise….
Shore Excursions
Booking Through The Boat: Cruise lines often offer an array of options to tempt you into purchasing their preplanned excursions. Avoid the trap and book your own activities off the boat. The ship's excursions are always packed with fellow passengers, overpriced, and watered down versions of the activity. Do some research and find a private guide or rent equipment on your own. You'll save money and get a more local experience that hasn't be altered to please tourists.
Related: Cruise Loyalty Programs Explained – Easy Guide to Picking The Best Program For You
Failing to Pre-Book: Don't forget you will be pulling into port with thousands of other passengers, and most likely other cruise ships, all wanting to get off the boat and enjoy the on-land fun. If you don't book in advance, don't be surprised if all the popular excursions are at capacity and you turned away.
On the Boat
Failing to Get On-Board Reservations ASAP: If you want a massage or feel you must dine at the specialty restaurants, get an appointment or reservation as soon as you decide what you'd like to do. Otherwise, you could find the spa is booked up and there are no free tables.
Forgetting All Boats Are Not Created Equal: Take into consideration what kind of cruise you want to take. Each boat on various cruise lines are different. If you are a single traveler wanting to party, make sure you aren't hip-deep in kids on a family-friendly boat. Trying to avoid kids, make sure you avoid summer and holiday cruises.
Food
Failing to Beware of the Buffet: A common theme with sick travelers on a cruise ship is the buffet. Food is left out for long periods of time and thousands of fellow passengers are all lingering over it as they decide on whether or not they want that macaroni and cheese or not.
Not Dining Alfresco: During my last trip, I was surprised to find that everyone was packing themselves inside the boat to eat. Sure, it's closer to the buffet spread, but walking the extra few steps to nab a table outside gives you a stunning view, quieter atmosphere, and fresh air.
Related: 7 Secrets and Tips of a Cruise – Save Time and Money
Before You Book
Thinking What You Paid For The Cruise Will Cover Everything: That rate you paid will cover your cabin and food. That's about it. Don't forget to budget for drinks – no, soda is not included. Need internet access? That's extra, too. Don't forget gratuity. Food off the boat will also be another expense you will need to factor in, as it's nearly impossible to return to the boat for meals thanks to time issues.
Falling For Insanely Cheap Rates: There is a reason why that late September cruise to the Nassau is so affordable – it's hurricane season. If you are hitting the Bahamas and the Caribbean September – December expect weather problems and rough sailings. Same goes for trips to Europe in the winter. Those bargain rates come with cold weather and boat-rocking seas.