Reasons Using A Travel Agent May Save Your Vacation and Sanity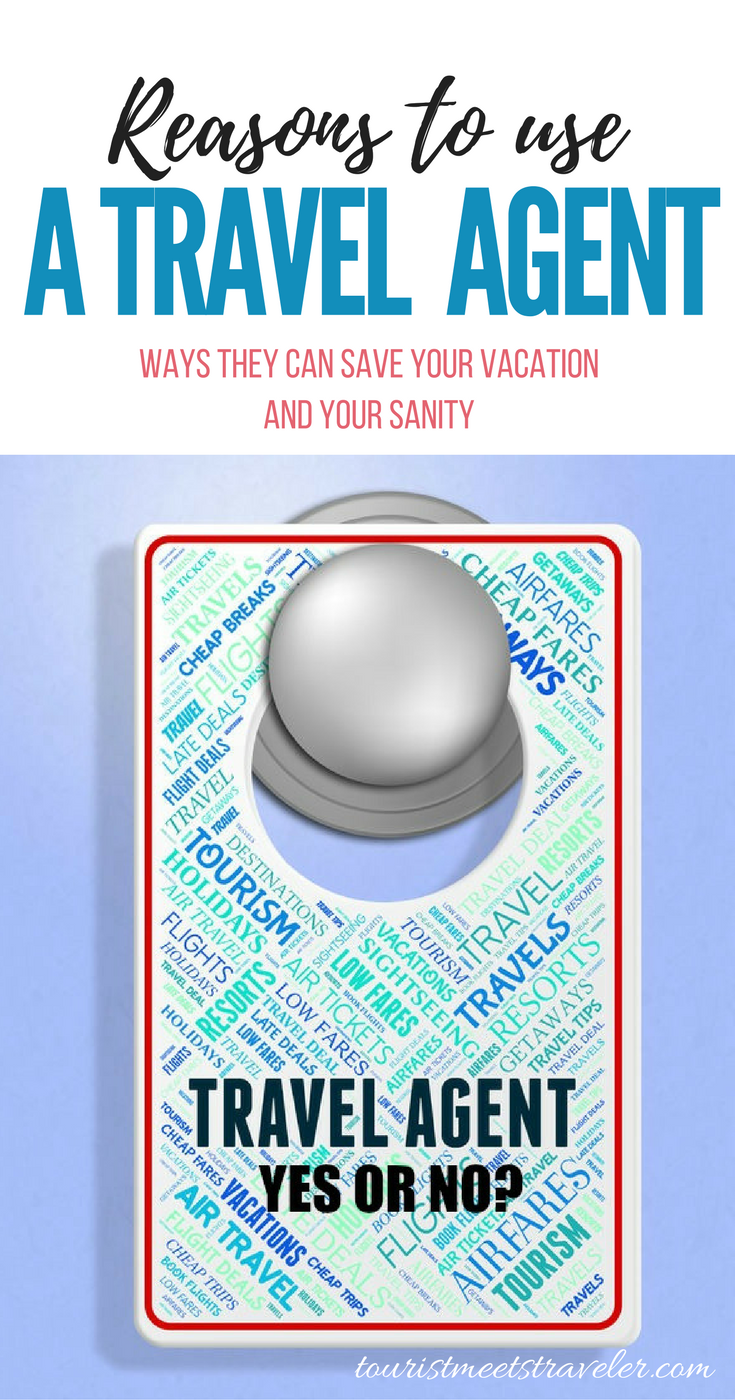 The idea of using a travel agent to book your vacation may seem like a ridiculously outdated notion in the age of the Internet, where the world is at your fingertips. Why hire someone else to arrange your flights, accommodations, and excursions when you can do it all yourself using a multitude of discount booking websites?
However, a recent study has confirmed that there is still a demand for the personalized service and industry insider knowledge that only an experienced travel agent can offer. There are several scenarios where the skills of a reputable agent may very well save your vacation and your sanity:
Special Occasion Travel
Planning a destination birthday celebration or the perfect romantic honeymoon while juggling school, work, kids, and everything else that's going on in your life can be overwhelming. A travel agent's main focus will be making sure your special vacation is spectacular.  Plus, they often have connections with hotels and restaurants which can result in perks like free room upgrades, VIP concierge service, and five star dinners.
Affiliate links included below. Thanks for your support!
International Travel
Things get a little more complicated once you leave your native country. There may be visa requirements, passport issues, and unfamiliar laws and customs that can potentially land you in hot water while abroad. A good travel agent will stay up to date on international regulations and alert you of any issues before you depart so that your dream trip to an exotic locale doesn't turn into a nightmare.
Group Travel
Want to move this year's family reunion out of the backyard to a far-flung resort? An experienced travel agent can use their contacts in the industry to snag you a substantial large group discount, often exceeding what you could negotiate yourself on a booking website. And they can create a detailed itinerary of tours and excursions so that once your group arrives at your destination, there's a packed schedule of fun activities to enjoy.
Cruise Travel
Booking a cruise sounds like the perfect, no stress vacation. All you have to do is get on the boat, right? But there are many complex factors involved in making sure your cruise goes smoothly. Coordinating flights to port cities, arranging rental cars, and ensuring that your onboard cabin meets your needs are variables that you need to get right. A travel agent will guide you through these details so that all you need to do is have fun.
While you may think that travel agents are from a bygone era, there are several situations where their expertise can have a big impact on your trip. Keep that in mind while you plan your next vacation!
Have you used travel agents?  Let us know your experiences below!
Share your thoughts in the Comments section below, on our Facebook Page,  Follow Our Twitter Account or Head Over To Our Pinterest Page!