Tour Madonna del Latte Winery On The Roman Guy's Private Day Trip From Rome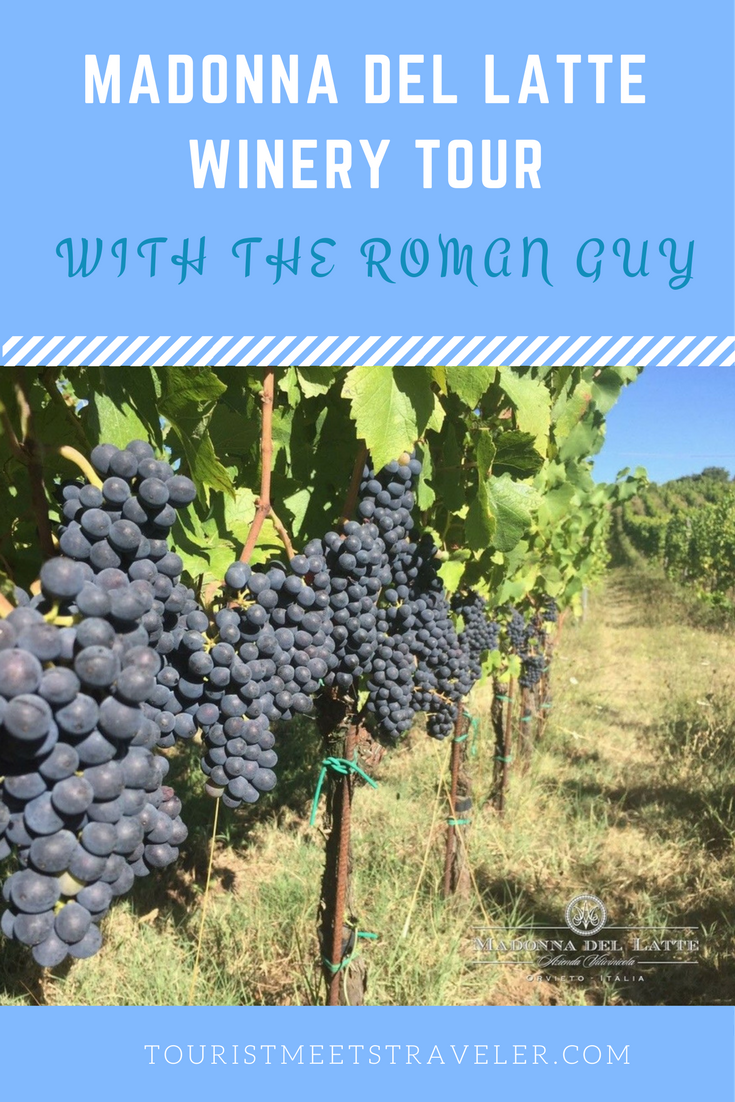 My husband and I just returned from an amazing month in Rome, Italy – and although it was not our first trip to the majestic city, it never seems to get old and we never run out of beautiful places to explore. And thanks to The Roman Guy, our favorite tour guides in Italy, we discovered the Madonna del Latte Winery this trip.
I'm a huge advocate for hiring a tour guide, although I consider myself a seasoned traveler, professional tour guides are truly the way to go when you are on vacation, especially in Rome. The Roman Guy's team of pros are more familiar with the city than you could imagine, and they know of all the amazing local businesses and hot-spots that most tourists never find. Plus, you never have to worry about getting lost, and they have VIP passes so you don't have to wait in line at some of the landmarks and tourist hubs!
We spent an entire day with our tour guide from The Roman Guy in Orvieto, Italy – and the final leg of our tour was Madonna del Latte winery. They certainly saved the best for last! I have been to winery tastings and tours in the past, but none of them can be compared to Madonna del Latte. When I learned that the Orvieto tour that The Roman Guy offered included a trip to a winery and wine tasting, I was sold, but had I know how majestic and breathtaking the Madonna del Latte is – I would have gone there years ago!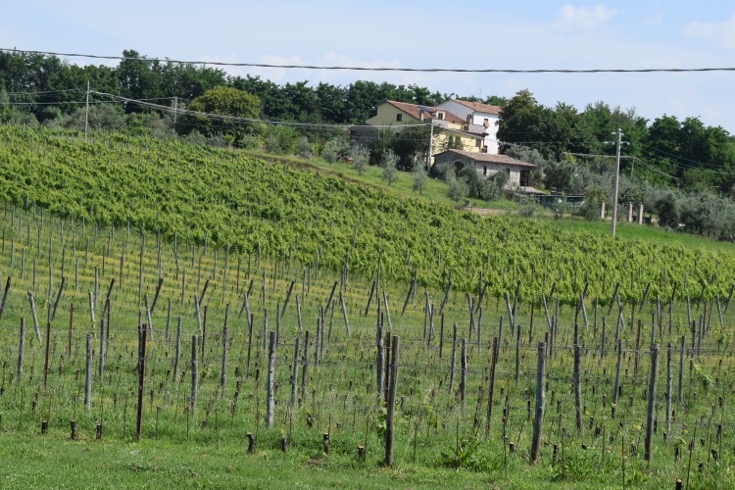 When we arrived at Madonna del Latte, we were instantly greeted by a member of the family that owns and operates the little slice of heaven, named Leon. He took us through the grape fields and gave us a little insight on their harvesting and what grapes are used to make which wines. The fields alone are breathtaking, but they are just a tiny piece of the beautiful Madonna del Latte winery.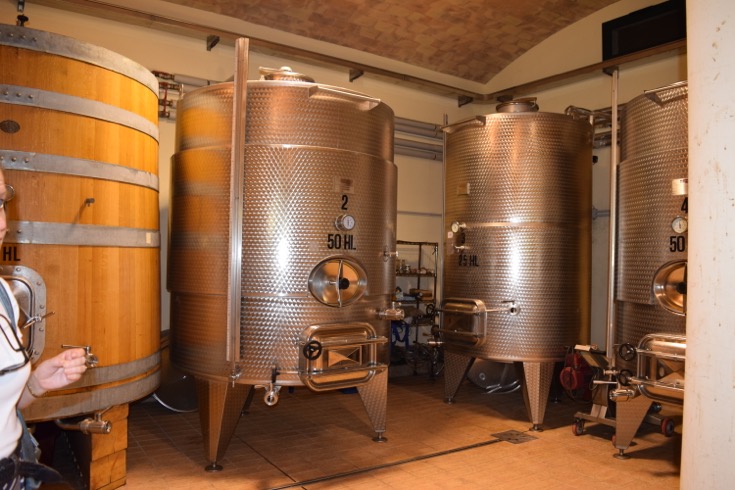 Leon is truly passionate about his family's business and the work that they do at the Madonna del Latte, his excitement over the winery was truly contagious. Leon couldn't wait to take us to the distillery and explain the production process to us. Then, he took us down to the amazing wine cellars, which truly deserve a tour all their own. The wine is actually stored in an Etruscan tomb, which is hundreds of years old! So, in the midst of your winery tour, you get a little piece of authentic Italian history!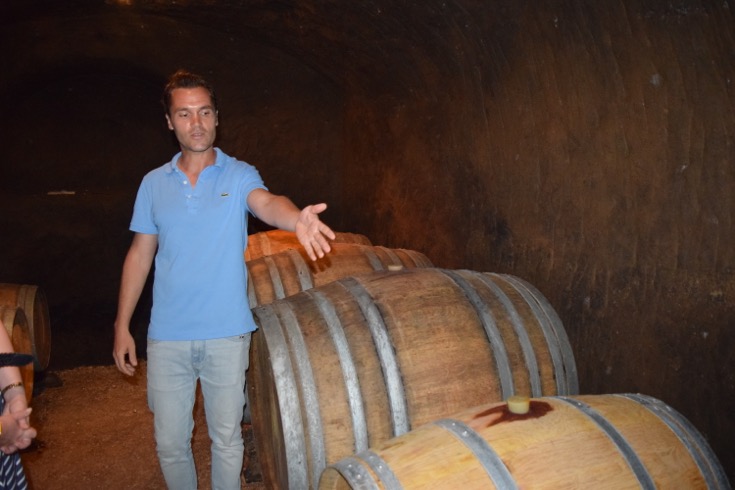 Once Leon was done showing us the grounds, the grave vines, the distillery, and the wine cellar and tombs – it was time for the tasting! Isn't that everyone's favorite part of a wine tour? Leon kept the wine flowing and was more than generous with our glasses. He explained what each wine was, and how it was made as we sampled it. At the end of the tasting, my husband and I were so in love with the Madonna del Latte that we actually bought 12 bottles of their wine right there on the spot and had it shipped home!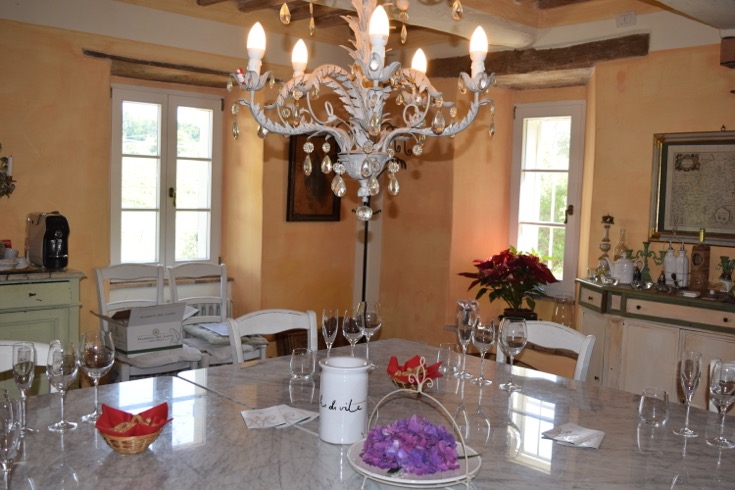 The Madonna del Latte was one of my favorite parts of our trip to Italy this year, and if it weren't for the fact that I booked a tour of Orvieto with The Roman Guy, we never would have even known that the majestic grape fields and Etruscan tombs full of amazing wine even existed!
It was the perfect way to end our Orvieto Tour. If you are planning a trip to Rome, Italy in the future, I highly recommend booking a few tours with The Roman Guy so that you can truly enjoy everything that Italy has to offer – and if you are a fan of wine, then you DEFINITELY have to book a trip to the Madonna del Latte through The Roman Guy!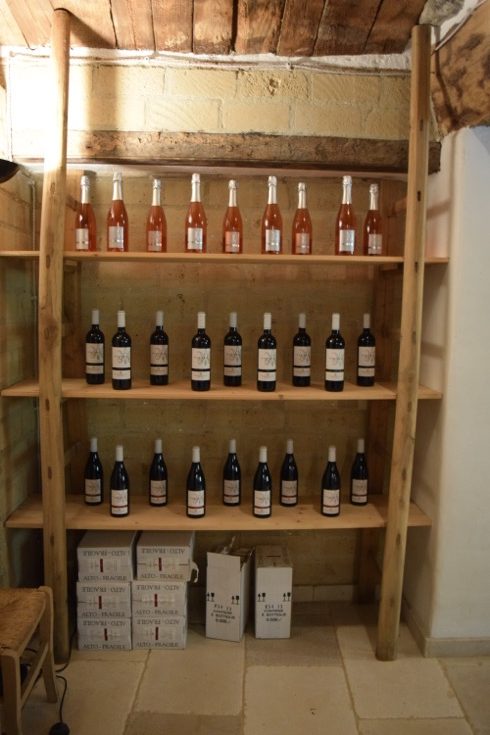 The complete tour is called "Visit Umbria: Orvieto, Civita di Bagnoregio and Wine Tasting Day Trip from Rome" and you can find all the information on how to book, RIGHT HERE!
Make sure to visit our two other posts on this tour, links are below!
Tour Orvieto On The Roman Guy's Private Day Trip From Rome: A Living Museum To Enchant You
Tour Civita di Bagnoregio On The Roman Guy's Private Day Trip From Rome: Experience The City In The Clouds
Share your thoughts in the Comments section below, on our Facebook Page,  Follow Our Twitter Account or Head Over To Our Pinterest Page!